Archive for June 13th, 2010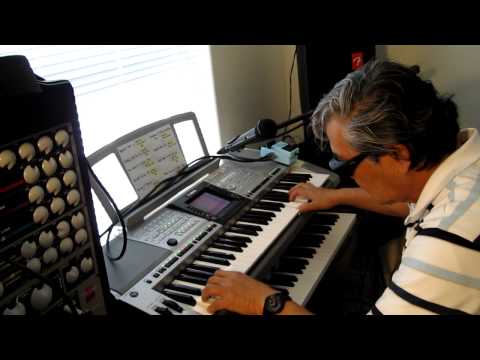 For those of you not familiar with this amazing fellow, Norio was a tremendous and effective lobbyist for truth at Area 51 while a resident of Los Angeles. Since moving to New Mexico, he has lobbied on behalf of the Jicarilla Apache who live near (and experience very high cancer rates and strange phenomena) what is thought to be the underground base of Dulce.
Norio is also a very fine keyboardist, as this video will attest.
Iggy and I went on a cruise to Central America a few years ago… my favorite stop/country was Belize, where we visited an ancient Mayan Ball Court. Now, I suspect you might know what I'm talking baout. The Mayans played this game which was a crazy mix of soccer and basketball, but instead of a ball they used a decapitated human head. Now, my friend Iggy is an expert photographer. He took hundreds of photos along the trip, all of which came out find, in focus, etc. Except for this one.
I decided it would be funny to find a ledge at the ball court and place myself behind it, trying to look like a decapitated head. I stuck my tongue out and tried to look dead. Iggy wouldn't send this photo to me for the longest time. Nothing that I know of can explain this crazy exposure.
Once I took a look at it, I realized I had been crass, insensitive and bratty by making fun of the Mayans macabre sport. I made as formal an apology to what I believe are the spirits in the photo as I could.