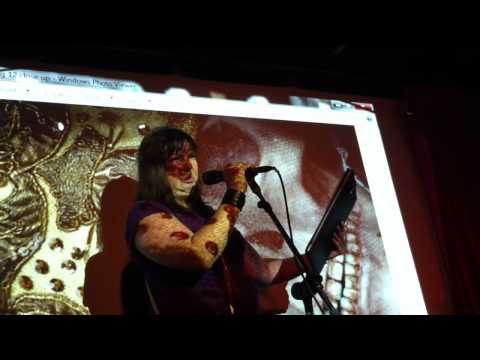 Last Wednesday, I presented a rather embryonic concept for a friend's event, "Ghost Night," wherein I railed against the exploitation of the spirit world by the seemingly endless stream of bad ghost hunting reality teevee shows. I find these shows in general, to be crass, distasteful and downright disrespectful. The fact that they have inspired the creation of literally thousands of amateur ghost hunting groups around the country, most of which do not use mediums, logic or decency–and have no regard for the state within which these spirits languish–makes it all worse. I see them as nothing more than tailgating parties with the dead.
In the greater Los Angeles area alone, one recent count found 1,157 active paranormal groups. I have it one good authority that there are a handful of legitimate, sensitive and thoughtful investigative organizations; if you are in need of such help, may I suggest contacting California Paranormal Private Investigations, Los Angeles Paranormal Association, 3am Paranormal and NOPS (North Orange County Paranormal). I am also in touch with a local (and non-denominational) demonologist.
I plan on expanding this concept and presenting it again soon… I am in the process of drafting a real Ghosts' Bill of Rights… and to that end, suggestions and insights would be appreciated.