One wonders about the veracity, or authenticity, of purported UFO sighting videos. I tend to think that the comments made by witnesses are usually telling… these guys, obviously not UFO people, nonetheless do point out that a helicopter shows up and circles near one of the stationary objects. Although they note that the helicopter is military, it's impossible to tell by watching the footage.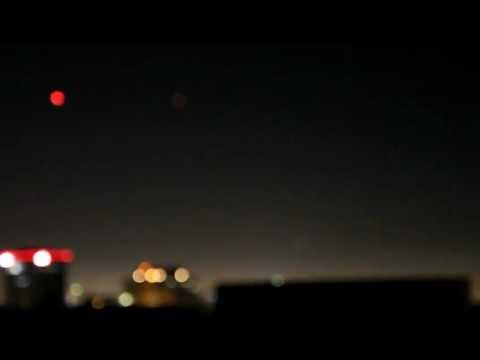 "That orb of energy is still chillin'." "That one right there is like a gangster…"
The second video finds the guys exclaiming that the main object shot off or disappeared, although at the time, the camera is pointed at one of them, checking the day's date on his iPhone, and then relates a story that "he knew" something was going to happen, as an inordinately large murder of crows had gathered on a nearby roof… and then flew off in formation.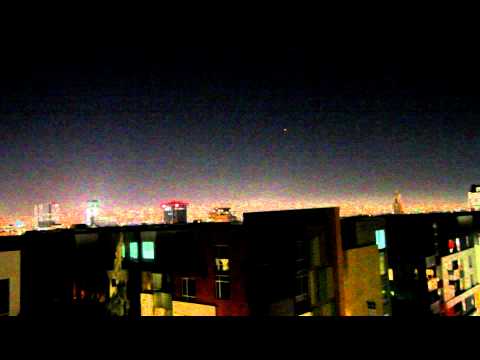 2 Responses to "Bros Capture Phoenix Lights-type UFO Formation Over Hollyweird"