After Receiving daytime video of an unexplained flying object sent to them by a local Denver man, FOX 31 news takes a immediate interest in the footage. Upon receiving confirmation from a local aviation expert that the object on the video might in fact be unexplained they set out to capture footage of their own.
I have footage similar to this that I myself recorded in the skies over Grand Junction about a year ago that I'll share as soon as I do the whole YouTube thing.
After watching the video the question that I was left with is this. If this is in fact an otherworldly vehicle or even a secret government project, why is it being seen at the same time every day? And why in that area? D.I.A Perhaps?  NORAD? A good flat landing spot for first contact?  Who knows, but whatever the case may be, you have to admit, it sure is intriguing. Especially now.
Menacing birds? Snot nosed adolescents with RC planes? Law enforcement spy planes?
These are three explanations that are given when a private plane almost collides with an unknown object in the skies over Denver.
Could what this pilot saw be the same UFO that was reported by Fox31 news November 8th 2012? A vehicle that fast and maneuverable surely wouldn't have a problem playing chicken 8000 ft up with a private jet and swerving at the last possible moment. Without footage however I guess we'll never know what this pilot really saw.
Our thoughts and prayers go out to Coloradons facing this terrible ongoing disaster.
Colorado firefighters hampered by winds, heat — and meteors

Firefighters in Colorado have battled the odds in trying to contain a blaze that has burned uncontrolled across 100 square miles of forest — encountering precarious winds, heat and fatigue.

On Wednesday, they contended with a new force: meteors.

Authorities grounded firefighting aircraft as a precautionary measure after several reported meteor sightings near the High Park fire area they were trying to contain.
 … and …
Colorado wildfire of 'epic proportions' displaces 32,000; tests firefighters

(CNN) — Predicted thunderstorms could complicate efforts Wednesday to tame an explosive wildfire that has already chased some 32,000 residents from their homes near Colorado Springs, Colorado.

The fire doubled in size overnight and by Wednesday morning, 15,324 acres were burning with only 5% contained, said Rich Harvey, incident commander of the Waldo Canyon Fire.

"You saw yesterday as bad a fire behavior as you are going to see anywhere, anytime," he said, referring to extremely dry, hot and windy conditions. "We expect further trouble from the weather today."

Thunderstorms seem like a good thing in the midst of hot, arid conditions, but they bring with them strong winds that can gust in any direction. "That will make work for firefighters more difficult," Harvey said.

Winds gusting to 65 mph through mountain canyons blew the wildfire through containment lines into northwest Colorado Springs on Tuesday afternoon.

Richard Brown, the Colorado Springs Fire chief, described it as a "firestorm of epic proportions."
 Still a ways away so start your planning now…
SATURDAY SEPTEMBER 1st 2012

Deep in the heart of Native American country Atoka, OK, lies 10,000 acres of forest in McGee Creek State Park. With numerous bigfoot sightings in the area, this is a prime location for Crytpo Hunting.
Join professionals from the cast of History Channel's MonsterQuest along with other experts for a full day of crypto, UFO, and paranormal.  … 

The event will take place at the McGee Creek State Park at the BUSTER HIGHTS PAVILION. It will run from 11am CST and continue until dark.

There will be food, fun, vendors, music, and bigfoot excursions throughout the day.

Come out and meet the guests for panels, lectures, Q&A and then join them on one of the largest crypto hunts ever!
… featuring …
Ken Gerhard
Nick Redfern
Lyle Blackburn
Raven Meindel
Amanda Gerringer
Mike Roberts
www.CryptidFest.com / cryptidfest2.eventbrite.com for tickets
Twas was the night before Christmas in a Denver suburb when a strange signal came calling but could not be heard, garages stayed silent and their doors would not rise, it twas truly a mystery this Christmas surprise.
On Saturday December 24th  40 Arvada residents living in the area of 76th and Quaker experienced a rather strange phenomenon, they found to their surprise that some unknown signal was interfering with their garage door openers.
Gina who lives in the area thought that she alone was experiencing trouble but soon learned of other neighbors experiencing the same thing. "Its really weird" she said.
Another resident Colin Cooper was amazed  "What if it's a UFO?" he joked
Supposed experts who were called in said that the signal could be coming from any number of things, such as Coffee makers, Christmas lights, or various other household appliances.
If this explanation sounds a little hokey to you, you're not alone.   Those in the know later told Gina and her neighbors that a signal big enough to cause this kind of problem could not possibly come from small household items like Coffee Makers or Christmas lights.
Conspiracy theorist's are already jumping all over this one, claiming that the signal probably came from Denver International Airport which is just thirty minutes east of Arvada.
DIA Could be the origin of the signal, but keep in mind that there's also the Rocky Mountain Arsenal and Commerce City in-between Arvada and DIA.  Rocky Mountain is suppose to be shut down but knowing the military they're always conducting secret experiments.  There's also the possibility that even though he was joking Mr Coopers UFO comment could be correct, there have been several ORB sightings above Commerce city over the past few months, I don't know about you, but any of these three explanations sound way more feasible than a coffee maker.
On December 12th at 1:30 am a Lakewood woman witnesses what at first she believes to be a helicopter, but then after noticing that it was emitting no sound she snaps a couple photos of the object on here cell phone.   As you can see from the photos that she took the object was definitely not a helicopter.
The following is her description of the craft which can be found at
http://www.nuforc.org/webreports/085/S85825.html
I was letting dogs out in the exercise yard behind an Animal Hospital. Normally I do not do it this early but because we had no patients this night I could go home early. I was standing in a stairwell watching the dog I had let out when I noticed the bright light. It was between 1:30 Am and 2 Am. I saw only 1 unidentified object.
First I saw a bright light, thought it was a chopper but than noticed no sounds. Even though the light shined directly on me nothing was lit up as far as myself or the area around me. The object in question went further away with the bright light facing me, than like leveled out and started going in a sort of a northwest direction than it just disappeared without getting smaller. Like someone turned the lights off. It was kind of overcast up in the sky. I took the pictures on my cell phone and sent them to my PC and didn't relize what I really saw till I looked at them on my PC.
Was the earthquake felt near Cokedale Colorado a natural Phenomenon or was it something else?
David Wilcock a professional intuitive consultant who was recently interviewed on Coast to Coast am and on Project Camelot believes that the August earthquakes in Colorado and Virginia were not natural but instead were the result of a nuclear attack which destroyed two massive secret underground government bases.
Before his interview with Benjamin Fulford, Wilcock states that after hearing Fulfords account of what had happened he contacted his own sources which confirmed that the attack had in fact happened.
Here's a link to David's blog if you would like to learn more.
http://www.divinecosmos.com/start-here/davids-blog/975-undergroundbases
There's also reports coming out of Russia that this attack happened, here's a link to an article from the European Union Times that talks about the attack.
http://www.eutimes.net/2011/08/russia-reports-nuclear-explosions-hit-vast-us-military-tunnel-network/
Now please keep in mind that I have not been able to travel to the areas around Cokedale so I can neither confirm nor deny that such an attack took place, however the videos and information that I have looked at are very convincing to say the least.
Here are two good videos that I came across.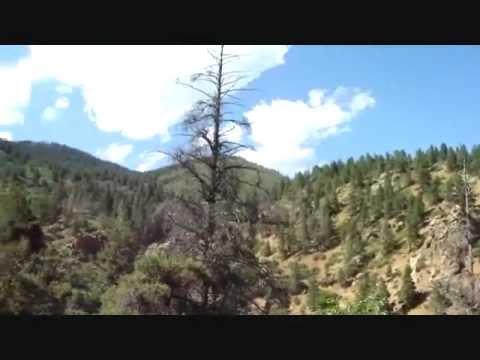 An unknown mystery illness has struck five Colorado schools and a Lakewood State Patrol office.  The cause? An unknown unidentifiable odor.
A Youtuber who goes by the name Sheilaaliens has put together the following information on this strange and quickly spreading phenomenon.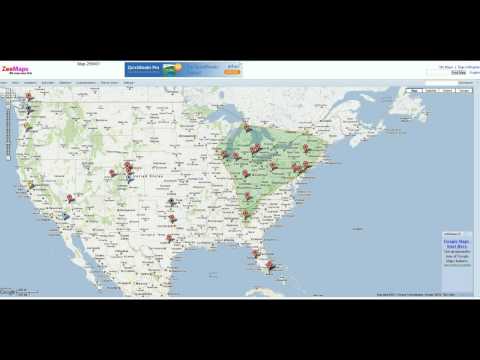 Links to Sheilaaliens Map of the events and to more news articles about this.
http://www.scoop.it/t/mystery-odors-making-people-sick
Here's some more Videos on this.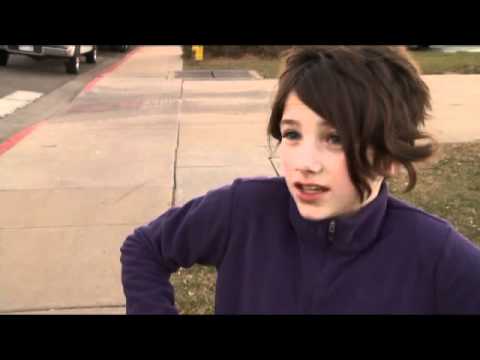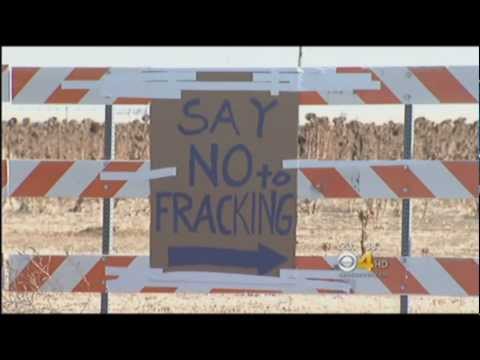 After searching tirelessly I have been able to find no updates regarding the November 2011 vortex that was suppose to have opened near the four corners area, in fact the only mentions of the vortex period come from Mr. Dewolf's original interview on Coast to Coast am.
I had wanted to go there personally on the 11th but due to unforeseen family circumstances I was unable to.
Please, if anyone has any further information on this or was able to travel to the four corners on the 11th and would like to share their experience please email me personally Henry Wyndham at   h.z_wyndham@yahoo.com
Any information that you can provide me with would be greatly appreciated, Thank you.
5.3 Earth Quake Hit's Southern Colorado.
At 11:46 MDT last evening a 5.3 quake shook southern Colorado startling locals and leaving only minor damage in it's wake.  It was the largest out of 7 quakes recorded between midnight and 5am in the area. According to the USGS the quake had a depth of 2.5 miles and could be felt throughout a large part of southern Colorado and into New Mexico.
The epicenter of the quake was 7 miles south west of Cokedale in Las Animas county and 130 miles south of Colorado Springs
According to a dispatcher at the Las Animas county Sheriff's office the quake only lasted 30 seconds,  rockslides were reported on Highway 12 and Interstate 25 but were not severe enough to close either road.  No injuries were reported and only minor structural damage occurred as a result of the quake.
Last nights quake was the largest that Colorado has seen in 40 years, and according to the USGS was in an area not known for major quakes or active faults.  The largest known quake to hit Colorado was a 6.5 and occurred on November 7th 1882 near Rocky Mountain National Park.