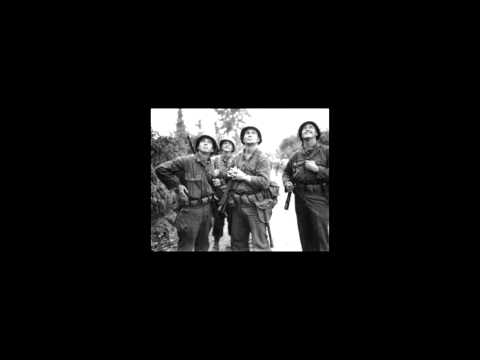 There will be a Military UFO Files lecture at the National Atomic Testing Museum at 6pm on September 22, 2012.
Complete with Secrets Revealed, they say!
Yes, they're at it again.. and this one certainly seems like it's going to be a rather nice addition to this ongoing lecture series focusing on Area 51.
Here, excerpted from the Huffington Post article, is a bit of a teaser on the lecturers…
"We wanted to concentrate on people who had personal stories and exposure to what they thought were real UFOs from the military side, because they might have just a little more credibility than your average Joe," Palmer told The Huffington Post.

Four of the participants had previous American military security clearances:

Ret. Army Col. John Alexander: Former military insider who created Advanced Theoretical Physics — a group of top-level government officials and scientists brought together to study UFOs.

Ret. Air Force Col. Charles Halt: Former base commander of the RAF Bentwaters military base in England and vital eyewitness to the amazing UFO-related events at Rendlesham Forest in December 1980, where he believed the observed UFOs were extraterrestrial in origin.

Ret. Air Force Col. William Coleman: Former USAF bomber pilot, chief of Air Force public information and producer of NBC's "Project UFO" series.

Ret. Air Force Col. Robert Friend: Former director of the Air Force's Project Blue Book from 1958 to 1963.

The fifth guest at the museum's upcoming UFO lecture is former U.K. UFO desk officer Nick Pope.
Enjoy!
This first of its kind conference will examine both current knowledge and future possibilities within the fast-growing, scientific exploration of outer space. Through the interface of cosmology, astrobiology, sociology and cutting edge physics, we will explore the search for earth-like exoplanets and extraterrestrial life; the potential implications of contact; and technologies which might exist within civilizations thousands or millions of years ahead of us. We will also present a rigorous and rational overview of the UFO question, as it should be understood within a scientific, historical context. Our goal is to bring these many interrelated areas together for the first time, as presented only by leading, credentialed professionals, and to begin a dialogue within an expanded scientific framework about the search for signs of life in the cosmos and its implications.
Speakers… George Knapp  Jeffrey Bennett  John Alexander  Lee Speigel  Leslie Kean  Ron Westrum  Ted Peters  Wilfried De Brouwer with more on the way, as well…
Cosmic Exploration: Science, UFOs and the Search for Extraterrestrial Life
Las Vegas , Nevada · October 5 – 7, 2012
This fine report on the Area 51 Exhibit at The Atomic Testing Museum was passed on to us by a friend… it's
by Kristen Peterson, for the Las Vegas Weekly, on Wed, May 16, 2012 (5:45 p.m.) Read it at the Source
Well, this is interesting. There's an alien lying on a hospital bed and a larger-than-life wall-sized photo of Lonnie Hammargren dressed in medical scrubs behind it. The implication here is that Dr. Hammargren, former Lieutenant Governor and neurosurgeon, conducted alien autopsies. It's a little joke thrown in by the Atomic Testing Museum for its Area 51: Myth or Reality exhibit.
Naturally, a Department of Energy-mounted exhibit of its legendary desert laboratory northwest of Las Vegas is going to have fun with extra-terrestrial fascination. Given the intrigue of Area 51, it makes sense they'd tip a hat to little green men and flying saucers through references to UFO sightings throughout history, newspaper and radio clips of the 1947 crash in Roswell, New Mexico, and even a George Knapp room.
But following a section on outer space and the SETI program, Area 51 gets to the meat: the U.S. government's once-classified aircraft and projects, including videos of test pilots discussing their experiences in supersonic speed and reverse engineering of Soviet crafts. On display are an A-12 pressure suit worn by pilots, tires from the A-12 and scale models, including one of Avrocar, a flying saucer built because the U.S. government thought that Soviets had built them. There's obviously no reference to Josef Stalin's Soviet saucer filled with surgically deformed children, as disclosed in Annie Jacobsen's 2011 much-discussed book, Area 51: An Uncensored History of America's Top Secret Military Base. As with everything regarding Area 51, the truth and/or complete fictional absurdity has a classified shelf life.
Astronomers say explosion heard in Northern Nevada probably meteor
By MARTIN GRIFFITH
THE ASSOCIATED PRESS

Posted: Apr. 22, 2012 | 12:42 p.m.
Updated: Apr. 22, 2012 | 3:53 p.m.

RENO – A loud explosion heard across much of Nevada and California on Sunday morning rattled homes and prompted a flood of calls to law enforcement agencies on both sides of the Sierra Nevada, some reporting fireball sightings.

The sound and the light show were likely caused by a meteor that entered Earth's atmosphere, astronomers said.

"It made the shades in my room shake hard enough to slam into the window a couple times," said Nicole Carlsen of the Reno area. "I kept looking for earthquake information, but (there was) nothing. I even checked the front of my house to make sure no one ran into the garage. I wish I had seen the meteor."

Erin Girard-Hudson of Arnold, Calif., told The Union Democrat of Sonora, Calif., that the loud boom that occurred around 8 a.m. made her 2-year-old daughter, Elsie, cry.

"It knocked me off my feet and was shaking the house," she said. "It sounded like it was next door."

No damages or injuries were immediately reported. There were no reports of earthquakes at the time.

Some people reported seeing a brilliant light streak across the sky at the same time. Sightings occurred over roughly a 600-mile line across the two states, including Reno, Elko and North Las Vegas in Nevada, and the San Francisco, Sacramento and Bakersfield areas in California.

Astronomers said they believe the mysterious light was a fireball, which is a very bright meteor. It will take time to determine the path of the fireball and where it broke up, they added.

"From the reports, I have no doubt it was a fireball," said Robert Lunsford of the Geneseo, N.Y.-based American Meteor Society. "It happens all the time, but most are in daytime and are missed. This one was extraordinarily bright in the daylight."

Lunsford said it's "pretty rare" for fireballs to produce a loud explosion. For that to happen, he explained, the meteor must have survived intact until breaking up about five miles above Earth. Most fireballs are visible at 50 miles above Earth.

"If you hear a sonic boom or loud explosion, that's a good indication that some fragments may have reached the ground," Lunsford said. "We'll have to get some people to work on it to pinpoint where it broke up and see if anything can be found on the ground."

Lunsford said more than 20 people in the two states had filed reports with his group by midmorning about seeing the fireball.

"I have been looking at the sky for 30 years, and I have never witnessed something so amazing and puzzling. It is an event that makes you glad to be alive," said Matthew Neal of San Francisco. "The main body was bright green and the head was bright red and white."

Greg Giroux of June Lake, Calif., located along the eastern Sierra just west of Yosemite National Park, also was impressed.

"This was by far the brightest fireball/shooting star I've ever seen, especially since it was in full sunlight," he said. "After the flash, it broke up into pieces, then I lost sight of it as it went behind a mountain."

In Nevada, the light show was seen as far east as Elko, about 300 miles east of Reno, and as far south as the Las Vegas area.

Marcia Standifer of Spring Creek, near Elko, and her husband were out drinking coffee when they saw the fireball at the same time.

"It was a very bright ball of white light, then dimmer to the horizon," she said. "We thought this was very unusual due to the bright daylight and how vivid the object was."

Tracey Cordaro of North Las Vegas said the sighting "took my breath away."

"It was amazing," she said. "It looked as if it was disintegrating rapidly, but was still quite large when it disappeared from my view … (It was) bright green, visible in the bright sunlight."

Dan Ruby, associate director of the Fleischmann Planetarium at the University of Nevada, Reno, said it's unlikely the fireball had anything to do with the current peak of the Lyrid meteor shower.

"People are putting two and two together and saying it has something to do with the meteor shower," he said. "But the fireball was probably coincidental and unrelated to the peak of the meteor shower."

Though the fireball was seen over such a wide area, Ruby said it was likely just "a little bigger than a washing machine."
Exciting stuff!
George Knapp to be at the National Atomic Testing Museum on April 24!
Click here for the Press Release
WoOt!
Sounds intriguing, doesn't it?
This exhibit at the National Atomic Testing Museum officially opens March 26, so this will let you have it all to yourself!
How cool is that?
An Alien Cathouse? Really?
I suppose it was only a matter of time, really.
Here is an excerpt from the announcement of this, um, fascinating facility…
"Hof purchased the brothel and adjacent gas station, bar and convenience store on U.S. Highway 95 from notorious longtime Nye County brothel owner Maynard "Joe" Richards.
The store is being rebranded as the Area 51 Alien Travel Center and will feature its own line of merchandise emblazoned with little green men and women."
Read the rest of Henry Brean's Las Vegas Review-Journal article here:
http://www.lvrj.com/news/alien-cathouse-brothel-to-feature-girls-from-another-world-136131043.html
Area 51: Perplexing, Weird, but a Nice Place to Visit
by Skylaire Alfvegren
Nevada must be most absurd state in the union, based entirely on illusion and illicit activities. Businessmen stroll the boulevard, cocktail in hand, prostitutes hanging on their arms and diapered chimpanzees blowing jacuzzi bubbles in their hotel rooms. And that's just what goes on with the public. 75% of Nevada is controlled by one government agency or another. Imagine what kind of fun they have with their expense accounts.
Only after civilian groups lobbied for disclosure did the Air Force admit their most top-secret base, nestled up against Nevada's dry Groom Lake bed between Nellis AFB and the Nevada Test Site, even existed. Originally named after CIA director Allen Dulles' birthplace of Watertown, New York, the Groom Lake facility is home to the longest runway in the world, where the secret U-2 spy plane was tested back in the 50s and where the stealth bomber was brought out on practice runs before years before it was flashed on network news.
Rumors that Area 51 (as the site is referred to in official documents) is a storage space for crashed UFOs, where alien technology is "back-engineered" and applied to military aircraft, circulated for decades, but it wasn't until a man named Bob Lazar claimed to have tinkered with alien spacecraft on Las Vegas television in 1989 that Area 51 became a mandatory stop for every amateur ufologist worth his Mutual UFO Network membership.
Almost everyone I've spoken to who's visited the area swears, in wide-eyed wonder, to have experienced something, from harassment by local sheriffs to being chased for miles by a squadron of blue-gray orbs.
I decided now was the time to investigate, so I packed my boyfriend Jon in the car and headed for Las Vegas, where dozens of engineers, pilots and secret agents are rumored to be picked up by private shuttle from the airport for work at the base. From there, we began the two hour drive to Rachel, which lies 15 miles from Area 51 off Interstate 375.
Rechristened the Extraterrestrial Highway in 1996, the 375 is desolate–aside from the occasional lead-footed trucker, the only life you're likely to encounter are cattle owned by Steve Medlin, whose family has owned acreage around the base since the 60s. His is the only ranch left in the area since the Air Force began seizing land around Groom Lake in 1986. Since then, over three million acres have been wrestled away from the Bureau of Land Management and private citizens in the name of "national security."
15 miles south of Rachel, we turned onto Groom Lake Road, one of two semi-maintained dirt roads that ring the mountains around the base. After eight miles of dust and bumps, we could make out two security agents watching us from the guard shack up ahead. After parking the car, I could overhear them debating whether or not to confiscate the binoculars I was hiding in my jacket. The crystal blue sky was empty and it was quiet, except for the football game on in the shack. I watched two wild jackrabbits nibble at an apple on the ground, and one guard cracked a joke about "secret agent bunnies."
I wasn't terribly impressed. I wanted a taste of danger, and here I was being made fun of by a couple of thick-necked Wackenhut security guards. I decided to get back in the car and backtrack onto a narrow dirt path that traveled closer to the mountains. Apart from the Groom mountains that blocks your view of the actual base, the Nevada desert is as flat as an eleven year old girl. But you don't need to see the base itself to witness the weird goings-on in the area–the real show is in the sky.
After another eight miles of precarious terrain, I could make out the orange poles that mark the restricted boundary in the distance. There are no fences to keep you out, but the poles are topped with motion-sensing metal globes, that, along with the security tower on the base, can follow the movements of someone picking their nose 20 miles away. But there were no signs of life, even as I came upon a sign that screamed, "Use of Deadly Force Authorized." I decided to jump out and snap a picture.
Seemingly from nowhere, two white, unmarked Jeeps appeared in a cloud of dust and parked about 50 feet behind us–just enough distance to be intimidating. I decided not to tempt fate. Simply crossing the boundary guarantees you a $600 trespassing ticket, as well as the confiscation of any binoculars, cameras, or recording devices. The Jeeps aren't a myth; they remained firmly parked until I was well on my way back to Rachel.
It was barely dusk, but already biting cold as we pulled up to the handmade sign for the L'il A Le Inn, about the only place to get a burger, a bed or a beer along the godforsaken 375. Along with the Area 51 Research Center (erected by a computer programmer from Boston a few years ago), it put Rachel, a minuscule eruption of trailers and desert rats, on the map, and plays host to UFO enthusiasts from all over the world.
On this Saturday, most of the town appeared to be drinking beer from cans at the restaurant's counter. It felt like we had just walked into that episode of the Twilight Zone at the diner full of three-eyed mutants. UFO snapshots taken everywhere from Florida to Belize share wall space with anti-Clinton posters, pro-gun sloganeering and charmingly inept acrylic portraits of various extraterrestrial beings. Conversations revolved around hunting trips, truck repair, and the weather. One of the locals, Dave, eyes me up and down with a lop-sided grin. "I've seen you around before," he says, before I inform him this is my first visit to Rachel. He didn't want to get into specifics, but told me he "sees weird stuff all the time." The other guys at the bar nodded solemnly.
I wondered if our government was really in cahoots with aliens as a plunked down three bills for our room. Imagine one of those trailers used as temporary offices at construction sites. Now cut it in thirds, hang up a bunch of fuzzy UFO photos and plop a bathroom in the middle. Viola! After converting the bathtub into a beer cooler, Jon and I sat down to watch a handful of UFO videos provided by the manager. Did the skies above Rachel play host to alien engineering? I wasn't sure.
We decided to head back out after midnight, but not before donning serious cold weather gear. The trickle of highway traffic, however minuscule, was somehow reassuring as we made our way to mile marker 29. It was inky black in every direction, except for the sea of stars and what appeared to be a CHP car flashing red, white and blue miles down the highway.
The landscape makes you feel like you've been transported to the moon. Dark, ominous, flat, and silent, covered in Dalisque Yucca trees, everything starts to feel suspicious–like you're under surveillance. We had 14 miles to cover before we'd reach the perimeter again, on paths that aren't so much roads as they are trails where an industrial-strength Weedwacker has been applied.
I felt a knot form in my stomach as I left the tarmac, spinning dirt until coming up upon Steve Medlin's infamous black mailbox–which was painted white in 1996, apparently to throw everybody off. (These government types are slippery, no?). I could barely make out the saucer-themed graffiti on the mailbox.
I took a deep breath in the name of journalistic objectivity. Even if we did see something weird out here, it's not like it's going to beam us up or anything, right? Because it seemed as though the collection of lights I thought was a patrol car was now moving silently across the sky. And it was no longer flashing the colors of the flag, but pulsating green and yellow. Through binoculars it seemed as though the yellow light was orbiting two green orbs, like an electron around an atom. I stopped the car. I could make out a car in the distance, but where was it headed?
Maybe Project Red Light wasn't a rumor–maybe the Air Force was test flying craft whose force fields make them appear to be "breathing" at Area 51. Whatever was now hanging suspended in the sky looked a lot like the so-called "plasma crafts" that began buzzing Mexico in the early 90s. Jon and I got out of the car. Maybe the atmosphere was playing tricks on us, but there was an amber-rimmed disc banking above the highway. It dipped and swayed and convinced Jon and I to get back in the car and drive back to the L'il A Le Inn.
Over coffee the next morning, the guy running the L'il A Le Inn told us it must've been a slow night. "It's busy all summer long out here," he said, referring to both the lightshow and the number of people that stay at the Inn to watch. "We get plenty of pilots in here, too. They're friendly, but of course they can't talk about anything."
Our last stop was the Area 51 Research Center, a trailer set up a stone's throw from the Inn. Snapshots of bizarre-looking aircraft are for sale, along with maps and histories of the secret Air Force projects tested on the base. Donald Emory, the aviation buff who runs the center, barely batted an eyelash as I recounted our tale from the previous evening. "Come back January 23rd," he said. "That's Red Flag Day, when planes from all over the world come to compete in exercises."
My head was spinning. Hundreds of people come out here every year to witness the weird goings-on in the sky. But the issue and the numbers are still small enough that the government can brush aside Area 51 as the product of UFO kookery.
Maybe I'll sign up for Steve Medlin's cattle round-up in the Spring. I'd have to take an oath of secrecy, but I'd get to poke around on restricted land for weeks, trading tales with ranch hands, getting closer to the secrets of Area 51 than the lights I saw this weekend took me. Until then, I'll wear my L'il A Le Inn souvenir t-shirt and wonder what the heck I saw out there in the desert.