Archive for the 'events' Category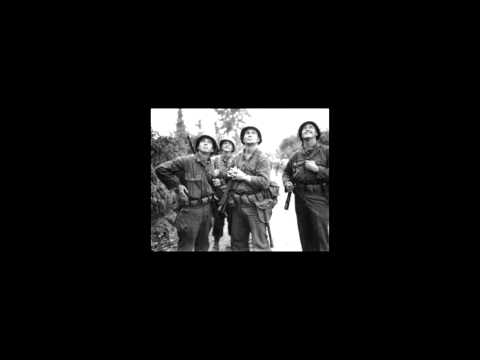 There will be a Military UFO Files lecture at the National Atomic Testing Museum at 6pm on September 22, 2012.
Complete with Secrets Revealed, they say!
Yes, they're at it again.. and this one certainly seems like it's going to be a rather nice addition to this ongoing lecture series focusing on Area 51.
Here, excerpted from the Huffington Post article, is a bit of a teaser on the lecturers…
"We wanted to concentrate on people who had personal stories and exposure to what they thought were real UFOs from the military side, because they might have just a little more credibility than your average Joe," Palmer told The Huffington Post.

Four of the participants had previous American military security clearances:

Ret. Army Col. John Alexander: Former military insider who created Advanced Theoretical Physics — a group of top-level government officials and scientists brought together to study UFOs.

Ret. Air Force Col. Charles Halt: Former base commander of the RAF Bentwaters military base in England and vital eyewitness to the amazing UFO-related events at Rendlesham Forest in December 1980, where he believed the observed UFOs were extraterrestrial in origin.

Ret. Air Force Col. William Coleman: Former USAF bomber pilot, chief of Air Force public information and producer of NBC's "Project UFO" series.

Ret. Air Force Col. Robert Friend: Former director of the Air Force's Project Blue Book from 1958 to 1963.

The fifth guest at the museum's upcoming UFO lecture is former U.K. UFO desk officer Nick Pope.
Enjoy!
This first of its kind conference will examine both current knowledge and future possibilities within the fast-growing, scientific exploration of outer space. Through the interface of cosmology, astrobiology, sociology and cutting edge physics, we will explore the search for earth-like exoplanets and extraterrestrial life; the potential implications of contact; and technologies which might exist within civilizations thousands or millions of years ahead of us. We will also present a rigorous and rational overview of the UFO question, as it should be understood within a scientific, historical context. Our goal is to bring these many interrelated areas together for the first time, as presented only by leading, credentialed professionals, and to begin a dialogue within an expanded scientific framework about the search for signs of life in the cosmos and its implications.
Speakers… George Knapp  Jeffrey Bennett  John Alexander  Lee Speigel  Leslie Kean  Ron Westrum  Ted Peters  Wilfried De Brouwer with more on the way, as well…
Cosmic Exploration: Science, UFOs and the Search for Extraterrestrial Life
Las Vegas , Nevada · October 5 – 7, 2012
George Knapp to be at the National Atomic Testing Museum on April 24!
Click here for the Press Release
9/8/2011 • 7 p.m. - 9 p.m.
Room: Main Theater
An Evening with Dr. John Alexander & George Knapp: UFOs — Myths, Conspiracies, and Realities
Author: Dr. John Alexander
Former Green Beret commander and developer of weapons at Los Alamos, New Mexico, Dr. John Alexander has a long history of travelling a fine line between traditional science and studying various phenomena. In this program, Alexander and George Knapp will reviews major events in UFO history, discussing both facts and flaws, and Alexander's book, "UFO: Myths, Conspiracies, and Realities."
During the 1980s, Alexander organized an interagency group to explore the evidence, with participants from the military, CIA, and aerospace industry examining classic cases, including Roswell; unexplained incidents occurring within the U.S. strategic defense systems, the Phoenix Lights, and the documented radiation poisoning suffered by Betty Cash and Vicky Landrum after their reported 1980 encounter near Houston.
He has been a leading advocate for the development of non-lethal weapons since he created renewed interest in the field. He has traveled to ALL of the continents on Earth. Currently Alexander is a private consultant and a Senior Fellow at the Joint Special Operations University. His books include, "The Warrior's Edge," "Future War," and the sequel, "Winning the War."
A book signing and reception will follow the discussion.
Should be a promising lecture, we think…

A One Day UFO Seminar
Saturday, June 4 · 9:30am – 5:30pm
Learn more here: Las Vegas, NV
Tahiti Village Resort, 7200 S. Las Vegas Blvd.
Created By Tracie Austin-Peters
This is going to be a fascinating day with special guest speakers Dr. Roger Leir talking about Alien Implants and recent cases, plus Jason Martell and his knowledge of Ancient Technology, Planet X, Face on Mars and more…
5/14/2011, Saturday, 3 p.m. Clark County Library In the Large Conference Room
Forbidden Archeologist Michael A. Cremo
presented by Govinda's Center of Vedic India
Michael Cremo is an international authority and speaker on archeological anomalies and extreme human antiquity.  The Forbidden Archeologist invites you to follow along as he presents his research from international scientific conferences, comments on the latest discoveries and missing links, examines famous archeological sites such as the Sterkfontein Caves and the alleged Cradle of Humanity, and responds to mixed reactions to his book, now translated into 26 languages.  Books by the author will be available for purchase and signing during the event.  For more info, please visit www.GovindasCenter.com/seminars.html., or call 434-8332.
Fee: $15.00
Telephone: 434-8332
Contact Person/Organization: Gita Krysiak
Our advice… Don't miss it!
Hat tip to Zamora King.
LAS VEGAS, Feb 28 – The International Raelian Movement (www.rael.org) has just launched the next phase of its atheistic campaign by purchasing very high profile billboard space on the busy I-15 southbound freeway in Las Vegas. Each month for the next six months, hundreds of thousands of people will see the huge "GOD IS A MYTH" message while commuting or visiting the city.
Ricky Roehr, leader for the North American Raelian Movement, explained why the Raelians plan to make this huge public statement that will possibly upset so many Christians and members of other religious faiths.
"If you drive the freeway between Vegas and Los Angeles, you'll see several signs warning drivers to follow the Bible or else face eternal hell," he said. "Those signs are designed to make viewers feel fear and guilt. We want to counterbalance that fear by letting them know there is no God or Devil. There's no need to live in fear. We should enjoy our precious lives to the fullest while of course giving love all around us. Surely that's a message even Christians recognize as one that Jesus taught. But, whether the source is the Bible, the Koran, or Greek or Roman mythology, all gods are myths, just as there's no Santa Claus or Easter Bunny etc. What there are, however, are human beings who were advanced scientists who created all forms of life, known as the Elohim. You can read about them in the oldest versions of the Bible, and the oldest versions are always the less polluted versions."
Roehr said the Raelian explanation about the extraterrestrial origin of life has become even more popular in the United States after the History Channel's Ancient Astronauts series presented evidence of this advanced race's interaction with us thousands of years ago.
"Making people live in fear not only greatly diminishes the quality of life; it facilitates intolerance and hate," Roehr said. "But religious leaders know that fearful masses are much easier to control. Humanity is paying a huge penalty for all this fear because when people live in fear, all higher thinking like love and compassion shuts down. That's why violence continues on Earth, and this is why we cannot stay silent like most atheists do when we see god believers maintaining people in fear and promoting their scriptures full of hatred and encouraging so many crimes."
Raelians are conducting their annual Happiness Academy (seminar) in Las Vegas from March 27 to April 2 at the Alexis Park Hotel. Raelian seminars are known for teaching tools for attaining happiness and for promoting hedonistic values, science and art.
"The God of the Koran is mythical to Christians and the Gods of Hinduism are myths to monotheists," Roehr said. "Whether he's a Jew, a Muslim or a Christian, one man's true religion is always another man's myth. We Raelians just deny the existence of one more God than they do. Yet there's a very important difference between most atheists and the Raelians: We're still Creationists! The Raelian Movement is an atheistic religion that is preparing humanity to welcome back its true creators, the Elohim, without fear or guilt."
Monday 28 February 2011
http://www.raelpress.org/news.php?item.223.1
###
Hat tip to Tim Cridland.
Ely, Nevada UFO crash http://www.kolotv.com/news/headlines/84645047.html
The Ely UFO Crash: Nevada's Roswell
ELY, NV – Visit Roswell, New Mexico, even Rachel, Nevada, a stop on Nevada's Extraterrestrial Highway, and you'll find both proudly claim a spot in UFO history. You won't find that in Ely, Nevada, but maybe you should.
If you google Ely and UFO you'll immediately find a link to flying saucer legend and lore. It appears in every listing of a supposed crash of an unidentified flying object.
Nearly six decades ago, it is claimed a UFO crashed near Ely. That's nearly the whole story. You'll find a date: August 14, 1952 and 16 bodies recovered.
That's the highest body count claimed for any UFO crash anywhere by the way. Both claims consistent on all listings, but no other details.
We first heard this story in November when we journeyed to Ely chasing the claims of fresh sightings in eastern Nevada. Out of curiousity we started looking for more. We weren't the first. A few years ago Kent Harper of the Ely Times came across the same reference and asked his readers if any could shed any light on the account. He didn't get a lot of feedback. Years later, he says, he hasn't learned much more.
"I even went down to Rachel and talked with some folks down there," he says, "but it just seems to have been on the internet forever and no one adds to it, no one deletes from it."
Harper wouldn't have found any clues in the files of his own paper. We checked the microfilm on the Ely Times from August of 1952 in three different libraries with the same result. The issue from August 15th, when any such event would have been reported, is missing.
That's enough to jump start the musings of any conspiracy theorist worth the title, but finally in the White Pine County Library we found perhaps the only remaining copy of the August 15th issue.
On the front page: a baseball tournament, an approaching festival, news from the Korean War, even a planned flyover by Air Force bombers. Nothing that could give rise to a rumor of a UFO crash. Mention any of this nearly six decades later to anyone on the street here and you'll likely get a puzzled stare and a shrug.
So this incident whatever it was, if it was, does not play a prominent role in local memory, but if you start asking questions stories do emerge. The stories from the '50s are now third hand, but the most intriguing links the crash story to a spot just west of Ely along Highway 50 called Copper Flat.
Mary Sorenson is a lifelong resident and local historian of White Pine County. Growing up here she heard no stories of UFO crashes, but a few years ago, looking for material for a collection of local ghost stories, she came across the same information we did and mentioned it to a longtime resident, who said he had heard it first hand from a close friend, a respected security guard working for the nearby copper mine. "He told my friend he witnessed a UFO crash and the government swore him to secrecy, that he was not to divulge to anyone."
A UFO crash, not a plane crash?
"A UFO crash is what he said."
The man, by all accounts, a responsible, respected member of the community took whatever else he might have known including the exact location to the grave.
Ironically years after the reported crash, this location would have a unrelated connection to aerospace. In 1959, NASA located a tracking station on Kimberly Mountain overlooking Copper Flat, part of Project High Range, to track the flights of the X-15 rocket plane. The empty building still stands amidst a collection of communication sites.
As a 12 year old staying with his grandparents in East Ely that same summer of 1952, Claude House says he and others in the neighborhood had their own close encounter. At 4 in the morning, a bright object lit up the sky above the house, letting out a low hum. Neighbors gathered and watched, joined by a deputy and the sheriff himself.
"I seen what I seen and I know I'm not crazy," insists House. Over a number of minuites maybe a dozen people witnessed the object, he says.. "And they agreed. It was a UFO."
A few days later he recalls a dinner table conversation, the adults talking about a crash.
"They said a few of their friends from Kennecott went there to see what they could, see if any stuff that might be lying around and it was blocked off and it was a light plane crash."
We've been unable to verify any incident involving an aircraft of any type near Ely or anything else that would morph into a reported crash of a UFO. So, inevitably we are left with a mystery. Where did this story come from? It's a question without an answer and likely to remain that way. The coldest of cold cases in the UFO file.