Archive for the 'Forteana' Category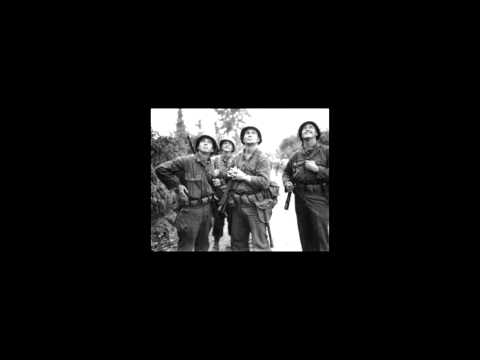 There will be a Military UFO Files lecture at the National Atomic Testing Museum at 6pm on September 22, 2012.
Complete with Secrets Revealed, they say!
Yes, they're at it again.. and this one certainly seems like it's going to be a rather nice addition to this ongoing lecture series focusing on Area 51.
Here, excerpted from the Huffington Post article, is a bit of a teaser on the lecturers…
"We wanted to concentrate on people who had personal stories and exposure to what they thought were real UFOs from the military side, because they might have just a little more credibility than your average Joe," Palmer told The Huffington Post.

Four of the participants had previous American military security clearances:

Ret. Army Col. John Alexander: Former military insider who created Advanced Theoretical Physics — a group of top-level government officials and scientists brought together to study UFOs.

Ret. Air Force Col. Charles Halt: Former base commander of the RAF Bentwaters military base in England and vital eyewitness to the amazing UFO-related events at Rendlesham Forest in December 1980, where he believed the observed UFOs were extraterrestrial in origin.

Ret. Air Force Col. William Coleman: Former USAF bomber pilot, chief of Air Force public information and producer of NBC's "Project UFO" series.

Ret. Air Force Col. Robert Friend: Former director of the Air Force's Project Blue Book from 1958 to 1963.

The fifth guest at the museum's upcoming UFO lecture is former U.K. UFO desk officer Nick Pope.
Enjoy!
This first of its kind conference will examine both current knowledge and future possibilities within the fast-growing, scientific exploration of outer space. Through the interface of cosmology, astrobiology, sociology and cutting edge physics, we will explore the search for earth-like exoplanets and extraterrestrial life; the potential implications of contact; and technologies which might exist within civilizations thousands or millions of years ahead of us. We will also present a rigorous and rational overview of the UFO question, as it should be understood within a scientific, historical context. Our goal is to bring these many interrelated areas together for the first time, as presented only by leading, credentialed professionals, and to begin a dialogue within an expanded scientific framework about the search for signs of life in the cosmos and its implications.
Speakers… George Knapp  Jeffrey Bennett  John Alexander  Lee Speigel  Leslie Kean  Ron Westrum  Ted Peters  Wilfried De Brouwer with more on the way, as well…
Cosmic Exploration: Science, UFOs and the Search for Extraterrestrial Life
Las Vegas , Nevada · October 5 – 7, 2012
This fine report on the Area 51 Exhibit at The Atomic Testing Museum was passed on to us by a friend… it's
by Kristen Peterson, for the Las Vegas Weekly, on Wed, May 16, 2012 (5:45 p.m.) Read it at the Source
Well, this is interesting. There's an alien lying on a hospital bed and a larger-than-life wall-sized photo of Lonnie Hammargren dressed in medical scrubs behind it. The implication here is that Dr. Hammargren, former Lieutenant Governor and neurosurgeon, conducted alien autopsies. It's a little joke thrown in by the Atomic Testing Museum for its Area 51: Myth or Reality exhibit.
Naturally, a Department of Energy-mounted exhibit of its legendary desert laboratory northwest of Las Vegas is going to have fun with extra-terrestrial fascination. Given the intrigue of Area 51, it makes sense they'd tip a hat to little green men and flying saucers through references to UFO sightings throughout history, newspaper and radio clips of the 1947 crash in Roswell, New Mexico, and even a George Knapp room.
But following a section on outer space and the SETI program, Area 51 gets to the meat: the U.S. government's once-classified aircraft and projects, including videos of test pilots discussing their experiences in supersonic speed and reverse engineering of Soviet crafts. On display are an A-12 pressure suit worn by pilots, tires from the A-12 and scale models, including one of Avrocar, a flying saucer built because the U.S. government thought that Soviets had built them. There's obviously no reference to Josef Stalin's Soviet saucer filled with surgically deformed children, as disclosed in Annie Jacobsen's 2011 much-discussed book, Area 51: An Uncensored History of America's Top Secret Military Base. As with everything regarding Area 51, the truth and/or complete fictional absurdity has a classified shelf life.
WoOt!
Sounds intriguing, doesn't it?
This exhibit at the National Atomic Testing Museum officially opens March 26, so this will let you have it all to yourself!
How cool is that?
Yes, ghost fans, Tonopah, Nevada's Mizpah Hotel, reputed to be haunted by "the lady in red," is due to re-open.
Being a long-time fan of ghosts, even the idea of ghosts, if it were possible, this author would surely book a room on the fifth floor of this place in a New York minute when it re-opens… especially as the aforementioned resident is a sweet soul and is rather gracious enough to leave those lucky enough to see her a quite valuable souvenir, direct from the æther!
From Historic Mizpah Hotel in Tonopah gets new life, by Ed Vogel.

"During the Mizpah's glory days, lore has it that the hotel was where former heavyweight champ Jack Dempsey served as a bouncer, Wyatt Earp was a regular and Howard Hughes married Jean Peters.

Or so the story goes.

State historian Guy Rocha has debunked those myths thoroughly.

Dempsey even wrote in his autobiography that he never was a saloon bouncer in his life. Hughes married Peters in 1957 at the L&L Motel, down the street from the Mizpah. And while Earp lived in Tonopah in 1902, he was long gone before the Mizpah was constructed.

Rocha said in a story that hotel promoters long have taken "great liberties with the past to enhance the history of the business and attract more patrons." The marketing strategy is an old and unsophisticated one and incorporates the "George Washington slept here" approach.

But not even Rocha can debunk the "Lady in Red" story, at least among people who want to believe in ghosts.

The lady in red was a prostitute who conducted her business with Mizpah patrons in the 1920s. A wealthy man is said to have killed her in a fit of rage when he discovered he was only one of her many customers. He killed her on the fifth floor.

She roams the hotel to this day, according to legend. Those who see her often find a pearl on their pillows or nightstands.

Myth or not, the Clines are promoting the legend on their website."
What a great story. For me it conjures up a life back in time where things were, seemingly, from my perspective, a lot more "real" than they are now. I might have even done well then. Although I'm pretty sure that to the people then, even Wyatt Earp, things may have been as banal as things are to us… maybe not, eh… it's fun to romanticize them into a sort of Hollywood-induced semi-reality. Anyway…
I wish the new owners a lot of success and the same to those staying on in this Fortean facility!
Peace.
MYSTERY OF THE NEVADA TRIANGLE
CRASHED: Steve Fossett
Posted Sunday January 3, 2010 at Express.co.uk
By Stuart Winter
A MYSTERIOUS area of Nevada where thousands of planes have disappeared without trace may finally have given up its secret.
So many aircraft have vanished there that it has been nicknamed the Nevada Triangle, echoing the so-called Bermuda Triangle, an ocean zone infamous for the loss of ships and planes.
No one knows exactly how many flights have vanished inside the Nevada Triangle over the past 60 years.
Crash sites are seldom discovered in the remote wasteland of desert and mountain, which stretches across more than 25,000 square miles of virtually-uninhabited country.
But speculation is that the total is more than 2,000.
Conspiracy theorists have long claimed the reason so many flights have disappeared is connected to the presence in the area of America's most guarded tract of landscape – Area 51, the top secret air base where it has been claimed the bodies of alien pilots from crashed UFOs are kept in deep-frozen storage.
The US Air Force also tests its most secret prototype aircraft, including the mysterious superfast Aurora, inside Area 51 protected by squadrons of fighter aircraft primed to shoot down any suspicious intruders.
The truth about the crashes however is far more prosaic. Record-breaking aviator Steve Fossett vanished inside the Nevada Triangle in September, 2007.
At first, theories surrounding millionaire Fossett's disappearance included the idea that he had faked his own death, the suggestion that he had been shot down by top secret aircraft inside Area 51 or even the claim he had been abducted by aliens.
But when Fossett's aircraft was eventually discovered more than a year after it disappeared, experts were able to piece together the most likely reason for the crash.
A new Channel Four documentary explores what apparently happened to the pilot after he set off on in a single-engine Bellanca Super Decathlon on what friends thought was a short joy flight. He was never seen alive again. Far from being the victim of aliens or super-secret aircraft, the cause of his death and of the inordinate number of crashes in the area was simply freak weather.
The Triangle's strange geography and climate create unique atmospheric conditions which can rip aircraft from the skies.
A combination of fast-moving Pacific winds and steep mountainsides produces a phenomenon called the Mountain Wave, a roller-coaster effect that can send aircraft soaring up and then bring it crashing down to earth.
With much of the Sierra Nevada over 5,000ft and some peaks reaching 14,000ft, air-fuel mixture can also become so thin that engine power fails even in low-level flight.
In Fossett's case it is thought climatic conditions had created a 400mph downdraft. His aircraft could climb at a maximum speed of only 300mph. The difference meant he was doomed.
Air accident expert Craig Fuller says besides hundreds of vanished light aircraft, the area has also seen crashes involving many military warplanes like B-24 Liberators, B-17 Flying Fortresses and P-38 Lightnings.
Fuller, who works for the voluntary Aviation Archaeological Investigation and Research group, cannot say how many aircraft have gone missing while flying over the area.
"I cannot give you exact numbers. No one knows, not even the government agencies," he said.
But he has visited more than 75 crash sites and with the help of air historian John Lopez he has been able to study many of flights that went missing in the same area as Fossett's plane.
One of the stories regarding the Triangle dates back to 1943 when a B-24 bomber crashed in the mountains. Co-pilot Lieutenant Robert Hester's father, Clinton, was determined to find the plane.
"He basically spent every summer in the Sierras looking for his son," Fuller said.
Clinton died without having found any trace. But in 1960, a year later, a survey team found the bomber in a remote lake. It's now known as Hester Lake.
Fuller cited another example, that of Lt Leonard C Lydon who parachuted to safety in 1941 after his Army fighter squadron got lost over the mountains.
He saw his P-40 fall within a mile of where he landed in the remote Sequoia and Kings Canyon national parks.
But to this day the wreckage has never been found.
The Mystery of the Nevada Triangle aired in the UK on Channel Four.
7 Days, 8 Nights… At the Aquarius Casino Resort in Laughlin, Nevada, from Sunday, February 21st to the 27th,
they'll be "Educating The World One Person At A Time" at the 2010 International UFO Congress Convention and Film Festival. Join the hosts of the International UFO Congress (IUFOC) and 30 fabulous speakers. ufocongress.com Phone: 602.889.3083 Email: nicole@ufocongress.com
The speakers so far… Ross Hemsworth, Donald Ware, Lt. Col., Chuck Zukowski, Richard Dolan, John Ventre, Wendelle Stevens, Paul McCarthy, Gary Heseltine, Melinda Leslie & Niara Isley, Mary Rodwell, David Sereda, Douglas Taylor, Stan Romanek, Judy Goodman CPC CSRC, Barbara Lamb, Jaime Maussan & Santiago Yturria, Ann Eller, Neil Freer, Jim Nichols, Marc D'Antonio, Dolores Cannon, Mary Joyce & Evelyn Gordon, Dr. C.V. Tramont, Travis Walton, Ronald Nussbeck, Danny Sheehan and Frederick Burks.
It would all make for a great early '70s TV movie starring Gloria Swanson if it wasn't so damn scary. Apparently, Africanized honey bees in Las Vegas swarm-stung a guy after he accidentally broke open their 50-pound underground hive. We're talking more than a thousand stings here, people.

It happened late Saturday morning when the victim was digging a trench in the backyard of his son's home off Spencer and Eldorado Drive. The man, operating a backhoe, moved a large boulder exposing a giant hive underneath. The man jumped from the backhoe, trying to escape by running into a vacant yard, but was brought down by the stinging horde.

Firefighters encountering the attack were forced spray the man down with a fire hose to halt the attack. The man was rushed to St. Rose Dominican Hospital-Siena Campus where he was listed in stable condition, but undergoing painful removal of the estimated 1,000 stingers, one-by-one.
I remember watching plenty of fictional and non-fictional TV shows dedicated to the impending attack of killer bees, including this one:
Learn more about "assassin bees" here.
And remember: Never jump into a pool to escape a swarm. They will simply wait for you to surface. Always try to outrun them, because they are slow.
Looks like the big bird came out on top, if a little banged-up:
Matthew Roberto Gonzalez of Opa Locka, Fla., was driving on U.S. Interstate 80 in northeast Nevada near Wells, about 60 miles west of the Utah line, when the eagle came crashing into the cab of his truck.
I really want to write a Gram Parsons-type truckin' anthem loosely based on this event. Where's my acoustic guitar at anyhow?