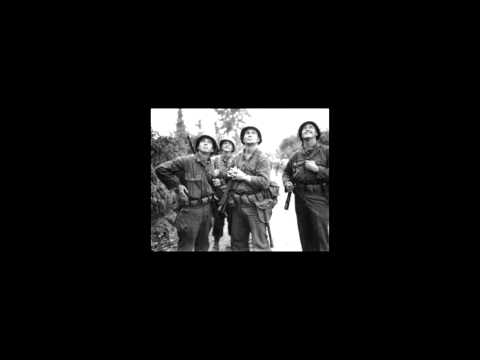 There will be a Military UFO Files lecture at the National Atomic Testing Museum at 6pm on September 22, 2012.
Complete with Secrets Revealed, they say!
Yes, they're at it again.. and this one certainly seems like it's going to be a rather nice addition to this ongoing lecture series focusing on Area 51.
Here, excerpted from the Huffington Post article, is a bit of a teaser on the lecturers…
"We wanted to concentrate on people who had personal stories and exposure to what they thought were real UFOs from the military side, because they might have just a little more credibility than your average Joe," Palmer told The Huffington Post.

Four of the participants had previous American military security clearances:

Ret. Army Col. John Alexander: Former military insider who created Advanced Theoretical Physics — a group of top-level government officials and scientists brought together to study UFOs.

Ret. Air Force Col. Charles Halt: Former base commander of the RAF Bentwaters military base in England and vital eyewitness to the amazing UFO-related events at Rendlesham Forest in December 1980, where he believed the observed UFOs were extraterrestrial in origin.

Ret. Air Force Col. William Coleman: Former USAF bomber pilot, chief of Air Force public information and producer of NBC's "Project UFO" series.

Ret. Air Force Col. Robert Friend: Former director of the Air Force's Project Blue Book from 1958 to 1963.

The fifth guest at the museum's upcoming UFO lecture is former U.K. UFO desk officer Nick Pope.
Enjoy!
This first of its kind conference will examine both current knowledge and future possibilities within the fast-growing, scientific exploration of outer space. Through the interface of cosmology, astrobiology, sociology and cutting edge physics, we will explore the search for earth-like exoplanets and extraterrestrial life; the potential implications of contact; and technologies which might exist within civilizations thousands or millions of years ahead of us. We will also present a rigorous and rational overview of the UFO question, as it should be understood within a scientific, historical context. Our goal is to bring these many interrelated areas together for the first time, as presented only by leading, credentialed professionals, and to begin a dialogue within an expanded scientific framework about the search for signs of life in the cosmos and its implications.
Speakers… George Knapp  Jeffrey Bennett  John Alexander  Lee Speigel  Leslie Kean  Ron Westrum  Ted Peters  Wilfried De Brouwer with more on the way, as well…
Cosmic Exploration: Science, UFOs and the Search for Extraterrestrial Life
Las Vegas , Nevada · October 5 – 7, 2012
George Knapp to be at the National Atomic Testing Museum on April 24!
Click here for the Press Release
WoOt!
Sounds intriguing, doesn't it?
This exhibit at the National Atomic Testing Museum officially opens March 26, so this will let you have it all to yourself!
How cool is that?
An Alien Cathouse? Really?
I suppose it was only a matter of time, really.
Here is an excerpt from the announcement of this, um, fascinating facility…
"Hof purchased the brothel and adjacent gas station, bar and convenience store on U.S. Highway 95 from notorious longtime Nye County brothel owner Maynard "Joe" Richards.
The store is being rebranded as the Area 51 Alien Travel Center and will feature its own line of merchandise emblazoned with little green men and women."
Read the rest of Henry Brean's Las Vegas Review-Journal article here:
http://www.lvrj.com/news/alien-cathouse-brothel-to-feature-girls-from-another-world-136131043.html
This was passed along to us the other day by a good friend of Nevada L.O.W.F.I.
It features ten apparently very haunted places in Las Vegas just dying for potential exploration…
Read this article in its original form at the Las Vegas Review-Journal.
BY JOHN PRZYBYS
LAS VEGAS REVIEW-JOURNAL

Posted: Oct. 23, 2011 | 2:02 a.m.
Updated: Oct. 23, 2011 | 1:46 p.m.

Las Vegas can be a pretty scary place, and not just for the reasons — eerily hypnotic video poker machines, vanishing home values, those zombielike smut peddlers on the Strip — you'd imagine.

There are, some will tell you, legitimately haunted places in Southern Nevada where some very odd, even spooky, things happen.

In celebration of Halloween, we asked a few people who are well-versed in all things otherworldly to suggest a few places that might serve as stops on a ghastly, ghostly day trip.

Here, we offer some of their suggestions. For each supernatural stop, we've included a thumbnail description about why some believe it to be haunted or, at least, supernaturally active. (Note, however, that a few are on private property.)

Are any of these reputed hauntings legitimate? Neither we nor anybody else can say for sure. But the notion that spooks, spirits and other assorted wraiths might wish to hang out in and around Las Vegas isn't really all that bizarre.

"People love Vegas," says Janice Oberding, author of the ghost hunter bibles "Haunted Nevada" and "The Haunting of Las Vegas."

So, Oberding figures, "why wouldn't ghosts love Las Vegas as well?"

1. LAS VEGAS ACADEMY OF INTERNATIONAL STUDIES, PERFORMING AND VISUAL ARTS

315 S. Seventh st. (near Bridger Avenue)

Haunted theater or scary story dreamed up to scare freshmen?

Who knows? Who cares? Either way, the story of a spirit named "Mr. Petrie" – spellings differ — that allegedly haunts Las Vegas Academy's main theater is a good, if vague, ghost story that, Oberding says, predates the school's 1993 conversion from Las Vegas High School to the fine arts magnet high school.

It makes sense, given that high schools are places where youthful imagination, social highs and lows, and all of the stresses, joys and disappointments of adolescence intersect.

"Anyplace where there's a lot of emotion, anyplace a person has loved or hated, anyplace where they had an attachment to in life, (spirits) can come back and haunt," says Tina Carlson, co-director of the Shadowlands website (theshadowlands.net), which includes a state-by-state list of reader-reported, reputedly supernatural places, and director of the Las Vegas Society of Supernatural Investigations.

Oberding has heard that the spirit was a teacher. Robert Allen, creator of Haunted Vegas Tours (hauntedvegastours.com), which takes guests on trips to some of Southern Nevada's ghostly places, has heard that he was a janitor. Either way, the reasoning goes, maybe Mr. Petrie loved the school in general or the theater so much that he just doesn't want to leave.

Here's hoping that an enterprising student at the academy will someday scare up (sorry) a one-act play about the elusive Mr. Petrie. He'd probably be flattered and, if the stories are to be believed, might even be watching from the wings on opening night.

2. SPRING MOUNTAIN RANCH STATE PARK

(18 miles west of Las Vegas off Charleston Boulevard)

What we now know as Spring Mountain Ranch State Park has a long and colorful history involving everybody from Native Americans to Howard Hughes.

Among the park's historic cast of characters is Vera Krupp, an actress and wife of German industrialist Alfred Krupp, who bought Spring Mountain Ranch in 1955. Krupp loved her trinkets, Oberding recounts in "The Haunting of Las Vegas," among them a 33-carat diamond that, some say, carried with it a curse.

According to Oberding, Krupp wore what became known as the Krupp diamond wherever she went. Bad move, though, because, on April 11, 1959, a crook named George Reves and a few armed cronies went to the ranch, tied up Vera and her foreman and stole the diamond.

Reves eventually was arrested and sent to prison (the ring was recovered, too), Oberding writes. But the experience spooked (sorry again) Vera so much that she built a bedroom with a hidden passageway in the main ranch house (now the visitors center).

Vera sold the ranch to Howard Hughes about six months before she died. But, Oberding says, some think the ranch house is haunted.

So if, while stopping by for a picnic one of these days, you see a petite blond woman walking around, feel free to say hello to Vera.

3. LAS VEGAS HILTON

3000 Paradise Road (near Riviera Boulevard)

Elvis has not left the building, if you believe those who say they still occasionally see the late entertainer's spirit at his favorite Las Vegas haunt (still sorry).

Starting in July 1969, Elvis played the showroom at the Las Vegas Hilton (originally the International Hotel) regularly for seven years, entertaining more than 2½ million fans and breaking his own attendance records all along the way.

The Hilton shows marked Presley's canonization as a Las Vegas legend. So who can begrudge the guy for wanting to stick around at the scene of one of his most significant professional triumphs?

Carlson says many people have reported seeing Elvis at various locations around the hotel, from the showroom to upper-floor hallways. Allen says one of Elvis' favorite places seems to be a backstage elevator that leads to a greenroom.

One story holds that a maid once saw Elvis backstage and wished him good morning before realizing that he was, well, dead.

Supposedly, Allen says, "she went flying out of there and quit her job."

4. FLAMINGO LAS VEGAS

3555 Las Vegas Blvd. South (near Flamingo Road)

According to Allen, Benjamin "Bugsy" Siegel's suite at the Flamingo, the hotel he opened in 1946, boasted such protective measures as bulletproof windows, 18-inch-thick walls and a secret ladder leading to an underground garage where a driver awaited 24/7 to spirit (sorry, but we're done now) Bugsy away if necessary.

"He was very paranoid," Allen says, which makes it particularly bizarre that, when the noted mobster was killed, it was at paramour Virginia Hill's Beverly Hills, Calif., home, while he was sitting pretty much in the open and reading a newspaper.

Given Siegel's relative experiences in Las Vegas and Beverly Hills, it's probably not surprising that, all things being equal, Siegel would prefer to spend his post-mortality time haunting Las Vegas.

"Over the years, there have been hundreds of sightings of Bugsy Siegel by tourists and security guards," Allen says, most often around the property's rose garden and memorial dedicated to Siegel.

In fact, Allen adds, "one security guard we talked to said he has seen him dozens of times."

5. BALLY'S LAS VEGAS

3645 Las Vegas Blvd. South (at Flamingo Road)

Most of the places on our Halloween tour are fun to visit. This one — the site where 85 people were killed in a fire at the former MGM Grand in November 1980 — well, not so much.

So much not-so-much, in fact, that Carlson doesn't even particularly like stopping by.

"I sense a lot of things in these places," she explains. "I have been there — my husband and I have stayed there, in fact — and I walked the halls, and it was just an eerie feeling."

"I don't like to go where there's danger, (or) that kind of death. I just don't like to be there."

Allen says one story goes that hotel staff and guests have seen 12 ghosts that walk around in a group.

"I talked to a 21 dealer who said one time he was working on a Saturday night, and it was pretty crowded. He saw a group of people watching his table. He glanced up and, within a second, there was nobody there. He said there was no way they could have dispersed in that short a time."

6. LUXOR

3900 Las Vegas Blvd. South (near Hacienda Avenue)

There are several casinos in Las Vegas that followers of the supernatural claim are, at least in part, haunted.

Among them is Luxor, which Allen says is reputed to be the home of at least five spirits: three deceased construction workers and two people who committed suicide there by jumping from the hotel's open hallways onto the casino floor.

According to Allen, guests have reported sensing the spirit of one of the latter group, a woman, on the hotel's 12th- to 14th-floor hallways in the form of cold spots and the sense that someone is breathing on their necks.

Also contributing to Luxor's supernatural reputation is the fact that the building is a pyramid, a form that many believe to be associated with mystical energy.

"Just wandering around Luxor, it has an energy," Carlson says. "Pyramids have energy anyway, because there's something about the shape that draws in energy."

"I have wandered around there," she adds, "and it's just a feeling you get in certain areas."

A hint: Seek out odd corners and quieter locations within the building and not, Carlson says, somewhere "by the Wheel of Fortune. Just find a corner and feel what you can feel."

7. THE FORMER CARLUCCIO'S ITALIAN RESTAURANT

1775 E. Tropicana Ave. (near Spencer Street)

Carluccio's, the Old Vegas Italian restaurant in the Liberace Plaza, has closed. But, Liberace, the pianist and famed Las Vegas entertainer who died in 1987, once owned the eatery, and some say he loved the place so much that he continued going there even after he had no actual need for food.

Liberace developed the plaza, which also was the site of the Liberace Museum, says Allen, who — during his years performing as a comedian in such shows as "Folies Bergere" and "Splash" – not only knew Liberace but attended parties at the entertainer's home.

Allen says Liberace often would invite friends to the restaurant (then called Tivoli Gardens) after hours and cook for them in its kitchen. "He'd be playing the piano and everybody would be hanging around until 6 in the morning," Allen says. "He loved that place."

Now that Carluccio's has closed, the question becomes: What happens to a ghost when the place he or she haunts no longer is open?

Nobody really knows, Oberding says. Some figure that the spirit might move on, while others believe that whatever is making a ghost haunt a particular place will lead it to stay in that location.

Either way, Oberding says, "I would hope somebody else would open something there."

8. REDD FOXX'S FORMER HOME

5460 S. Eastern Ave. (near Hacienda Avenue)

Take a look at the sign in front of the offices of Shannon Day Realty Inc. See that little red fox at the bottom?

Consider it a tribute to comedian Redd Foxx, whose spirit, some believe, still haunts the building that once was his home.

"The story is that he lost it because of back taxes, and the belief is he still haunts it because he was angry at the IRS for kicking him out of his home," Oberding says.

Allen says that after Foxx lost the building, it was the home of an Elvis Presley impersonator and then several businesses.

Every occupant after Foxx, he says, reported witnessing such disturbances as lights turning off and on and doors opening and closing, and hearing the sound of someone running down the hallways when no one was there.

Day, who purchased the property in 2004, has allowed ghost hunters to spend the night at the building to see whatever they could see. In most cases, she adds, they left with what they considered to be evidence of spirit activity.

Still, Day says she has never felt anything particularly otherworldly about the place.

"When we purchased it, everybody said it was haunted, but I don't see anything, really," she says.

"I'm pretty live and let live," Day adds, so if Foxx does want to hang around, "that's great."

And that red fox illustration on the sign? "I put that out there as a sign of respect, just because everybody who has been in town long enough would know this is Redd Foxx's house," Day explains. "I just thought it was a neat little thing to do, but it wasn't to keep spirits out or anything."

9. FOX RIDGE PARK

420 Valle Verde Drive, Henderson (near Warm Springs Road)

This Henderson city park easily qualifies as one of Southern Nevada's most well-known reputedly haunted places.

"Now this is just rumor," Carlson says, but the story goes that "the spirit of a little boy likes to swing on the (park's) swings."

Carlson has seen only one swing moving — dramatically, she adds, and in the absence of any noticeable breeze — while the swing next to it remained perfectly still. And, Carlson says, devices designed to measure electromagnetic fields have registered activity there.

Meanwhile, Allen says guests on his Haunted Vegas Tour have photographed the swings and noticed some odd things on their photos (check out the photos at www.hauntedvegastours.com/html/ghost_photos.htm).

Oberding says she has been told, although she "can't find anything to back it up," that a child was hit and killed by a car while crossing a street near the park and that it's the boy's spirit that can be sensed there.

"But, then, I've heard the story change around, where the child is a demon that haunts" the park, says Oberding, who adds that she once visited the park and recorded the voice of a child laughing.

Kim Becker of Henderson's Parks and Recreation Department says city employees — among them, a few who live near the park — have never seen anything of a supernatural kind going on there and that the city sometimes receives calls from ghost hunters who want to go in after midnight to see what may be going on.

"We have to say no, because our parks are closed from midnight to 6 in the morning," Becker says, although "if somebody wanted to come in prior to that, they would be welcome to do that."

And if they see anything eerie? "We would totally be interested," Becker says with a laugh.

10. BOULDER DAM HOTEL

1305 Arizona St., Boulder City

Not that the desk clerk would fess up to it, but there are those who consider this historic Boulder City hotel a tad haunted.

Allen recalls walking in one night and hearing a piano playing. When he walked into the room, no one was there, he says.

And, Carlson says, visitors have reported sensing odd vibes there.

"If you can get a room there, ask for the haunted room," Carlson adds. "My husband and I stayed there, and we had the blankets torn off of us in the middle of the night."

Contact reporter John Przybys at jprzybys@reviewjournal.com or 702-383-0280.
9/8/2011 • 7 p.m. - 9 p.m.
Room: Main Theater
An Evening with Dr. John Alexander & George Knapp: UFOs — Myths, Conspiracies, and Realities
Author: Dr. John Alexander
Former Green Beret commander and developer of weapons at Los Alamos, New Mexico, Dr. John Alexander has a long history of travelling a fine line between traditional science and studying various phenomena. In this program, Alexander and George Knapp will reviews major events in UFO history, discussing both facts and flaws, and Alexander's book, "UFO: Myths, Conspiracies, and Realities."
During the 1980s, Alexander organized an interagency group to explore the evidence, with participants from the military, CIA, and aerospace industry examining classic cases, including Roswell; unexplained incidents occurring within the U.S. strategic defense systems, the Phoenix Lights, and the documented radiation poisoning suffered by Betty Cash and Vicky Landrum after their reported 1980 encounter near Houston.
He has been a leading advocate for the development of non-lethal weapons since he created renewed interest in the field. He has traveled to ALL of the continents on Earth. Currently Alexander is a private consultant and a Senior Fellow at the Joint Special Operations University. His books include, "The Warrior's Edge," "Future War," and the sequel, "Winning the War."
A book signing and reception will follow the discussion.
Should be a promising lecture, we think…

A One Day UFO Seminar
Saturday, June 4 · 9:30am – 5:30pm
Learn more here: Las Vegas, NV
Tahiti Village Resort, 7200 S. Las Vegas Blvd.
Created By Tracie Austin-Peters
This is going to be a fascinating day with special guest speakers Dr. Roger Leir talking about Alien Implants and recent cases, plus Jason Martell and his knowledge of Ancient Technology, Planet X, Face on Mars and more…
LAS VEGAS, Feb 28 – The International Raelian Movement (www.rael.org) has just launched the next phase of its atheistic campaign by purchasing very high profile billboard space on the busy I-15 southbound freeway in Las Vegas. Each month for the next six months, hundreds of thousands of people will see the huge "GOD IS A MYTH" message while commuting or visiting the city.
Ricky Roehr, leader for the North American Raelian Movement, explained why the Raelians plan to make this huge public statement that will possibly upset so many Christians and members of other religious faiths.
"If you drive the freeway between Vegas and Los Angeles, you'll see several signs warning drivers to follow the Bible or else face eternal hell," he said. "Those signs are designed to make viewers feel fear and guilt. We want to counterbalance that fear by letting them know there is no God or Devil. There's no need to live in fear. We should enjoy our precious lives to the fullest while of course giving love all around us. Surely that's a message even Christians recognize as one that Jesus taught. But, whether the source is the Bible, the Koran, or Greek or Roman mythology, all gods are myths, just as there's no Santa Claus or Easter Bunny etc. What there are, however, are human beings who were advanced scientists who created all forms of life, known as the Elohim. You can read about them in the oldest versions of the Bible, and the oldest versions are always the less polluted versions."
Roehr said the Raelian explanation about the extraterrestrial origin of life has become even more popular in the United States after the History Channel's Ancient Astronauts series presented evidence of this advanced race's interaction with us thousands of years ago.
"Making people live in fear not only greatly diminishes the quality of life; it facilitates intolerance and hate," Roehr said. "But religious leaders know that fearful masses are much easier to control. Humanity is paying a huge penalty for all this fear because when people live in fear, all higher thinking like love and compassion shuts down. That's why violence continues on Earth, and this is why we cannot stay silent like most atheists do when we see god believers maintaining people in fear and promoting their scriptures full of hatred and encouraging so many crimes."
Raelians are conducting their annual Happiness Academy (seminar) in Las Vegas from March 27 to April 2 at the Alexis Park Hotel. Raelian seminars are known for teaching tools for attaining happiness and for promoting hedonistic values, science and art.
"The God of the Koran is mythical to Christians and the Gods of Hinduism are myths to monotheists," Roehr said. "Whether he's a Jew, a Muslim or a Christian, one man's true religion is always another man's myth. We Raelians just deny the existence of one more God than they do. Yet there's a very important difference between most atheists and the Raelians: We're still Creationists! The Raelian Movement is an atheistic religion that is preparing humanity to welcome back its true creators, the Elohim, without fear or guilt."
Monday 28 February 2011
http://www.raelpress.org/news.php?item.223.1
###
Hat tip to Tim Cridland.