11am, we are meeting at the Capitol for our December 3rd: Be Heard rally. In an unintentional coincidence, a Ron Paul march is also scheduled to rally and march at the same time and location. We are a non-Partisan movement, we do not endorse any candidate, but we welcome anyone to attend our event.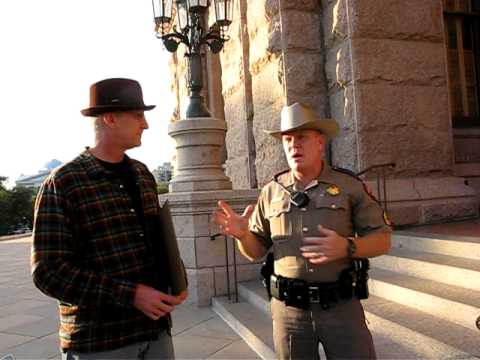 Occupy Austin – Capitol Police Clarify NEW Memo Confirming 24/7 Access to the Capitol Grounds
MEMO Released by DPS on 12/1/11:

Anyone may visit the Capitol at any time to exercise his or her rights guaranteed by the United States Constitution and the Texas Constitution. Visitors may remain in the Capitol building during operating hours. The Capitol grounds are open 24 hours a day.

To balance the needs of all Texans who wish to visit their State Capitol, as well as ensure the safety of visitors, the State Preservation Board adopted rules regulating the conduct of any person who visits the Capitol. These rules were adopted in 1994 and amended in 2000. They can be found in the Texas Administrative Code at section 111.27. The State Preservation Board enforces these rules regardless of the stated purpose of the individual violating the rules. These rules are in addition to any other generally applicable laws.

Many groups follow the State Preservation Board procedures for scheduling an event and reserving a location on the grounds or inside the building. These groups will receive priority over visitors who have not scheduled an event. Visitors will be asked to relocate to a different area of the building or grounds if necessary to accommodate a scheduled event.

The State Preservation Board is responsible for preserving, restoring, and maintaining the Texas State Capitol for the benefit of all Texans. Ensuring that the building and grounds are safe and accessible for all visitors is a priority. The restrictions that are in place are necessary to maintain this historic building and its grounds for the enjoyment of all visitors.