Archive for the 'Events' Category
Premiere of 'The Path: Beyond the Physical' (Trailer)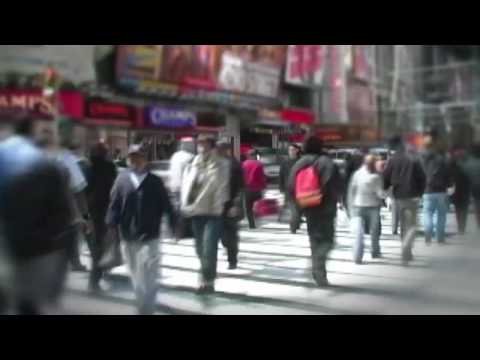 Join producer April Hannah and director Michael Habernig for a screening of their latest film, Beyond the Physical. Part II of The Path Documentary Series, the film investigates topics of out of body phenomena, remote viewing, and multiple dimensions. (Part I, Afterlife (2009), explores the concepts of life after death and encounters with what happens to the soul when it leaves the physical body.) Much of the new film was shot at the The Monroe Institute in Faber, Virginia, and features TMI's former research director and president F. Holmes "Skip" Atwater, its former executive directer Paul Rademacher, leading out-of-body expert William Buhlman, and professional physicist Thomas W. Campbell, author of My Big TOE. A question and answer panel with the filmmakers will follow the screening. For more information about the event, films, and DVDs, please visit the links below.
Screening of The Path: Beyond the Physical
With filmmakers April Hannah & Michael Habernig
Co-hosted by INACS and IONS Austin
Tuesday, April 16, 2013, 6:30 p.m.
Austin Center for Spiritual Living
5555 N Lamar Blvd, Bldg D #115
$5–$10 suggested donation
Please register at Eventbrite or Facebook
Related Links
The Path Documentary Trilogy
The Path: Beyond the Physical (2013)
The Path: Afterlife (2009)
The twelfth annual Texas Bigfoot Conference will take place Saturday, March 16, 2013, at
the Fort Worth Convention Center. It will run from 9:00 AM to 7:00 PM. The conference is
sponsored by the Texas Bigfoot Research Conservancy, a nonprofit 501c(3) scientific
research organization.  To pay in advance to attend the conference, go here.

A superb lineup of speakers will offer fascinating, never before heard, presentations on a
variety of topics concerning the existence of a large bipedal ape living in remote parts of
North America, including Texas and surrounding states.
Archaeologist and adventurer Josh Gates, star of television's Destination Truth. Josh has
traveled the world investigating mysteries and unexplained phenomena, including
creatures similar to the North American wood ape (bigfoot).
Jeff Meldrum, Idaho State University Associate Professor of Anatomy and Anthropology
and author of "Sasquatch: Legend Meets Science."
Bill Munns, Veteran Hollywood FX artist and author of "The Munns Report," a detailed
analysis of the Patterson-Gimlin Film. Munns's research is ongoing and he will be
presenting information not yet presented to the public.
Kathy Strain, U.S. Forest Service anthropologist and author of "Giants, Cannibals &
Monsters: Bigfoot in Native Culture." Strain will be sharing some of her latest research
regarding historical accounts of apelike creatures as recorded in Spanish-speaking
cultures.
Brian Brown, owner of the digital marketing agency ideapark and producer of The Bigfoot
Information Project and The Bigfoot Show podcasts; member of the Texas Bigfoot
Research Conservancy Board of Directors. Brown will be presenting information
pertaining to prolonged observational field studies conducted by the TBRC the last two years in the Ouachita Mountains of southeastern Oklahoma and southwestern Arkansas.
The Fort Worth Convention Center is conveniently located in the heart of Fort Worth near
many hotels, restaurants, and and a wide range of cultural and artistic venues, including
the Stockyards National Historic District and downtown's Sundance Square.
Schedule:
9:00-9:15 – Intro and welcome
9:15-10:25 – Bill Munns
10:25-11:35 – Kathy Strain
11:35-1:00 – Lunch
1:00-2:10 – Jeff Meldrum
2:10-3:40 – Brian Brown: "In the Valley of the Wood Ape"
3:40-4:00 – Break
4:00-5:30 – Josh Gates
5:30-5:45 – Break
5:45-7:00 – Audience questions and panel discussion.
7:00 – Closing remarks and thanks.
http://www.texasbigfoot.com/index.php/news/news/48-news/225?utm_source=facebook&utm_medium=ad&utm_campaign=5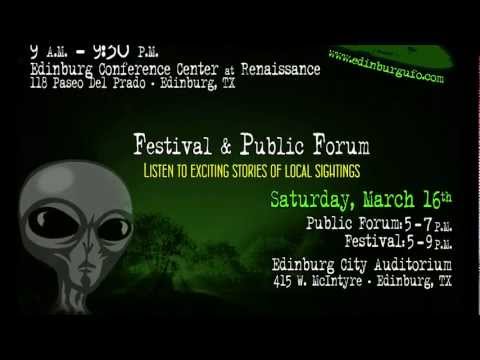 Out of This World Conference and Festival in Edinburg, Texas – Friday, March 15, 2013
March 15, 2013
www.EdinburgUFO.com
www.RoswellBooks.com/edinburg/
… AND …
Roswell UFO Festival
Tentatively set for July 5-7, 2013
www.UfoFestivalRoswell.com
www.RoswellBooks.com/festival/
Events From Last Year:
Border Zone International UFO Festival
October 19 & 20, 2012
www.RoswellBooks.com/zone/
Laredo UFO Conference
2012 – 2nd Annual, Saturday, November 10, 2012
Texas A & M International University
www.RoswellBooks.com/laredo/
 My good friend Stephen Romano is having a book signing for his latest work. The event is at Book People on South Lamar Blvd, Monday, October 1st at 7pm. Steve is the creator of several amazing works ranging from novels (The Riot Act, Black Light, and others), to TV & Movie Adaptations (Masters of Horror: Incident On And Off A Mountain Road and others), to comic books and digital art (Zombie, Shock Festival, Halloween Returns to Haddonfield, Masters of Horror: Incident On And Off A Mountain Road, and others) , to DVDs (StarCrash Special Edition and Shock Festival), as well as other artistic creations.
STEPHEN ROMANO is an acclaimed multi-media artist, whose unique jack-of-all-trades approach to the genres of horror, crime fiction, sci-fi and exploitation has produced innovative, award-winning work. He is an accomplished author, screenwriter and illustrator. His short stories, novels and comic books have garnered critical acclaim from some of the most respected authors and media sources in the world.He is the co-author of Blacklight, which is currently in pre-production as a feature film, under Oscar nominated producer Michael DeLuca, on which Stephen served as co-screenwriter. Resurrection Express is a new high octane thriller featuring Elroy Coffin. There is no code Coffin can't break, nothing he can't hack, no safe he can't get into. But for the past two years, he's been incarcerated in a maximum-security hellhole after a job gone bad, driven to near-madness by the revelation of his beloved wife's murder. Now a powerful and mysterious visitor who calls herself a "concerned citizen" offers Elroy his freedom if he'll do another job, and sweetens the deal with proof that his wife might still be alive. All Elroy has to do is hack into one of the most complicated and deadliest security grids in the world—clear and simple instructions for the best in the business. Or so he thinks….
You can find out more about Stephen at his website: www.StephenRomanoShockFestival.com
Also, a group of guys using MY NAME as there nom de plume will also be there showing off their new book.
MILES ARCENEAUX is the storytelling alter ego of Texas-based writers Brent Douglass, John T. Davis and James R. Dennis. Miles was born many years ago among a group of old friends vacationing on the Texas Gulf Coast. What began as a literary lark—a daisy-chain novel with chapters written by friends in turn—evolved into a dedicated project spearheaded by these three. In their latest, Thin Slice of Life, Charlie Sweetwater returns to his hometown to visit his brother but arrives to find he is a no-show: The Coast Guard has discovered Johnny's shrimp boat drifting abandoned in the Gulf. Is it "death by misadventure" as the authorities presume, or something more sinister? Meanwhile, Fulton Harbor, where Charlie's family have docked their shrimp boats for generations, has changed–and not for the better. Charlie finds himself falling for his brother's girlfriend, whose zealous desire to see justice served tests his own limits for loyalty and commitment. Unlikely heroes arise from improbable circumstances, and the denizens of the small seaside community find their fortunes and fates ebbing and flowing like the tidal flux of the ocean itself.

MysteryPeople Presents MILES ARCENEAUX & STEPHEN ROMANO at Bookpeople, Austin on Do512.
So check it out!
Book People
603 North Lamar Boulevard  Austin, TX 78703
www.bookpeople.com/event/mysterypeople-presents-miles-arceneaux-stephen-romano
The 2012 Women's Symposium on UFOs in Glen Rose , Texas

An invitation to all people who want to have a serious dialogue about UfOs to attend the 2012 Women's Symposium on UFOS.

The event is for men and women.

Here is the Schedule

The Women's UFO Symposium brings together leading women in UFO research, documentation and related information.

Early-bird Registration Extended to April 15!

Symposium Admission Includes:

• Pre-conference screening of The Hidden Hand with producer/director James Carman on Friday, May 18
• Entry to all speaker presentations and panels on Saturday, May 19 and Sunday, May 20
• Entry to the Pre-conference "Ladies in Red" Cocktail Party on Friday evening, May 18
• Entry to the Marketplace on Saturday, May 19 and Sunday, May 20
• "Dutch treat" Texas Bar-B-Que Saturday evening, May 19
• Skywatch on the Odom Ranch, Saturday evening, May 19

Register Now Online!

Pricing:
REGULAR • $90 per person for registration received April 16-May 19

Limited spots available. Register now using your credit card or PayPal account:

Friday, May 18, 2012

6:00 pm: "Ladies in Red" Cocktail party with cash bar, Holiday Inn Express

7:00 – 9:30 pm: Screening of "The Hidden Hand" followed by Q&A with producer/director James Carman

Saturday, May 19, 2012 – UFO Sightings Around the World

8:00 – 9:00 am: Registration

9:00 – 10:00 am: Opening remarks – Paola Harris and Tracey Austin Peters, followed by Awards Ceremony

10:00 – 11:00 am:  "A Call to Action: Ban Weapons in Space" with Carol Sue Rosin

11:00 am – 12:00 noon: "The Phoenix Lights Incident" with Dr. Lynne Kitei

Lunch 12:30 to 1:30 pm

1:30 – 2:30 pm: "Kenneth Arnold - The Man Who Started It All" with Paola Harris

2:30 – 3:30 pm: "The Road to Disclosure" with Paola Harris

3:30 – 4:30 pm:  Stephenville "The Beginning" with Angelia Joiner

4:30 – 5:30 pm: Stephenville panel – Constable Lee Roy Gaitan, Steve Allen, Ricky Sorrells and Robert Powell, moderated by Angelia Joiner

5:30 – 7:30 pm: Texas Bar-B-Que at Hammond's BBQ (dutch treat)

7:30 – 9:00 pm: Skywatch on the Odom Ranch

Sunday, May 20, 2012 - Cosmic Messages: Researching the Contact Scenario

9:30 – 10:30 am: "Let's Talk Paranormal" with Tracie Austin Peters

10:30 – 11:30 am: Interview with Karen Gresham Nickell by Paola Harris

11:30 am – 12:30 pm:  "From My Side of the Bed – A Spouse Speaks About Alien Contact" with Lisa Romanek

12:30 pm: Closing Ceremonies
Recently, an attempt was made to bring UFO Close Encounter witness Travis Walton to Central Texas (first Austin then San Antonio). Sadly, the attempt failed.
Ironically, there was a successful conference (that was a nearly mirror image of the one attempted in San Antonio) featuring Walton and other presenters in Laredo, Texas late last year…
Webb County Heritage UFO Conference | Pro 8 News.com – News, Weather, Sports – | Laredo, Texas | Local.
Report on the Laredo UFO Conference 2011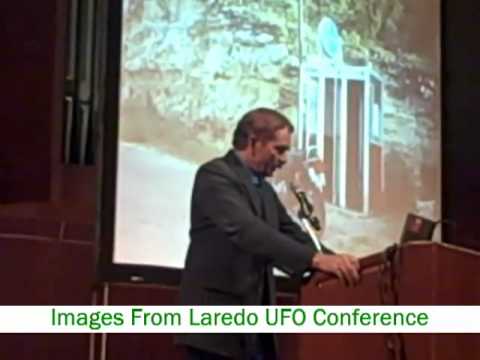 Free the Slaves, Stop the Wars, End the State
Featuring Cindy Sheehan, Scott Horton and More!
LIVE STREAM FEED – ustream.tv/channel/bravenewbooks
This Friday and Saturday March 30th and 31st, Brave New Books is proud to present – Free the Slaves, Stop the Wars, End the State – a two day liberty conference bringing you the pure form of the philosophy of… liberty, exposing the ills of America's military empire, and offering creative and radical solutions you can take to live a more free and prosperous life.

Friday night from 6:30 to 9 the conference will be taking on the war state with a talk and booksigning from Cindy Sheehan, renowned anti-war activist. Also Friday night we'll hear from Scott Horton of Antiwar Radio and Antiwar.com, Thad Crouch, and Antonio Buehler.

Then on Saturday, starting at 1PM, we'll take a walk on the radical side covering such topics as revolutionary market anarchism, sovereign parenting, alternative education, building parallel institutions, and all things anti-state. Speakers include Jim Davidson, Catherine Bleish Harold Gray, and John Bush.

So join us this Friday night at Brave New Books, 1904 Guadalupe St., from 6:30 to 9PM for Cindy Sheehan, Scott Horton, Thad Crouch, and Antonio Buehler and then join us Saturday from 1 PM to 6PM for Catherine Bleish, Jim Davidson, and others.

Visit BraveNewBookstore.com for more information.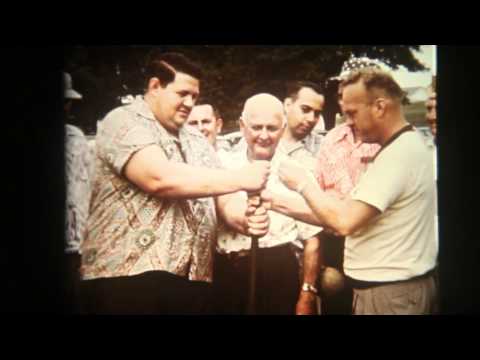 This Thursday, Austinites (and visitors from out of town for SXSW-2012) have an opportunity to hear one of the most famous counter-culture writers from the alternative press discuss his latest book.
From Publishers Weekly:
Ritual America: Secret Brotherhoods and Their Influence on American Society: A Visual Guide

Adam Parfrey and Craig Heimbichner, foreword by Loren Coleman. Feral House (Consortium, dist.), $29.95 paper over board (380p) ISBN 978-1-936239-14-6

There have been hundreds of clandestine clubs in America, but as Coleman notes in the foreword, we "[do] not know much about the hidden landscape in which we live everyday." In unmasking this "widespread covert reality"—a motley group of secret societies from Elks and Masons to the Ku Klux Klan, the Bohemian Club, and the Rosicrucians—Heimbichner, a contributor to Paranoia magazine, and Parfrey (editor of Apocalypse Culture) survey secret passwords, garments, handshakes, songs, and initiations to show how these offbeat orders and brotherhoods have shaped America. The pages are packed with unusual images, many not previously printed, in paper ephemera, postcards, cartoons, sheet music, and art by numerous illustrators, along with kooky costumes and helmets. Controversial figures such as Scientology's L. Ron Hubbard and "Masonic Pope" Albert Pike are profiled. One bizarre section has ads for items (like axes) used in hazings and sadistic initiation pranks. The military is described as "a bastion of Masonic membership," and a dubious connection is drawn between waterboarding and "fraternal traditions." The total effect is that of a tattered, bulging scrapbook of outré oddities on high-quality slick paper with an attractive graphic design. (Mar.)
Reviewed on: 01/16/2012

publishersweekly.com/978-1-936239-14-6
Here are details about the event which is being hosted at the Domy Bookstore in Central East Austin:
Domy Books, Feral House and Process Books
are pleased to present

Adam Parfrey, Jodi Wille,
Isis Aquarian & Electricity Aquarian

A reading, presentation and discussion about secret societies,
cults, Father Yod, The Source Family and YaHoWa13,
The Law of Attraction, sex magic and much more…

Thursday, March 8, 2012
Domy Books – Austin
913 E Cesar Chavez, Austin, TX 78702, FREE

6–7:30pm Jodi Wille, Isis Aquarian & Electricity Aquarian
7:45–9pm Adam Parfrey

Jodi Wille's documentary on The Source Family will premiere on Sunday, March 11
From the Feral House email blast: Prepare yourself, Austin!
Austin, TX, we love you. Yes we do. Filled up the Dobie Theater to its capacity back in '91 or '92, and spoke in a stadium mascot uniform. Chicken Little, specifically, since the lecture was about Apocalypse Culture. Frank Kozik did the poster: a Nazi minister with red Shriner clown nose.

Twenty years later, we're back to speak about Ritual America in a multi-media extravaganza at DOMY Books, just after Process Media puts forward a discussion and slides from Isis Aquarian and Electricity Aquarian of your favorite cult-commune, The Source Family. Also speaking is Jodi Wille, editor of the Process Media book about The Source, and co-director of the amazing documentary about the family, which is credited as being based on the book. It's receiving its world premiere at the SXSW Film Festival. I wouldn't miss it for the world!

Check it out: HERE!

…

Ps. In case you missed it this week, hear Adam speak about Ritual America at length for the first time in this Expanding Mind interview with hosts Erik Davis and Process Media author Maja D'Aoust, HERE.

 
"Understanding and Working With Your Soul's Messages"
Dreams are such an important part of human existence. I truly feel that if humanity were to pay more close attention to dreams we would live in a better world.
Come explore your dreams with guide Lois DiMari. Lois is the newest board member of INACS, the Institute for Neuroscience And Consciousness Study, for which I serve as Vice President. I've had several fantastic conversations with Lois and expect this to be a very good workshop:
Here's more from INACS President & Director of Research Bob Price:
Lois moved to Austin last year.  She is co-owner of "Become Amazing! Health, Wellness and Success Coaching" (www.BecomeAmazingNow.com).  She did her doctoral research on telepathic dreaming and has helped people understand their dreams for many years.  Please see the attached flyer for more details.  Lois recently was nominated to the Board of Directors of the Institute for Neuroscience and Consciousness Studies (INACS).

-Bob Price-
11am, we are meeting at the Capitol for our December 3rd: Be Heard rally. In an unintentional coincidence, a Ron Paul march is also scheduled to rally and march at the same time and location. We are a non-Partisan movement, we do not endorse any candidate, but we welcome anyone to attend our event.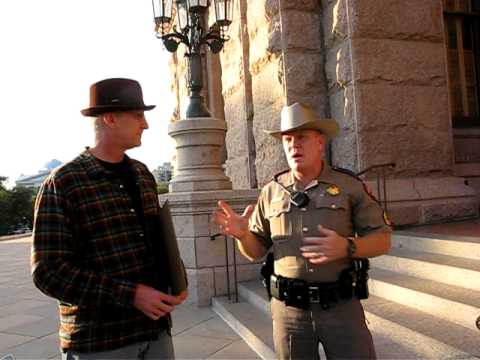 Occupy Austin – Capitol Police Clarify NEW Memo Confirming 24/7 Access to the Capitol Grounds
MEMO Released by DPS on 12/1/11:

Anyone may visit the Capitol at any time to exercise his or her rights guaranteed by the United States Constitution and the Texas Constitution. Visitors may remain in the Capitol building during operating hours. The Capitol grounds are open 24 hours a day.

To balance the needs of all Texans who wish to visit their State Capitol, as well as ensure the safety of visitors, the State Preservation Board adopted rules regulating the conduct of any person who visits the Capitol. These rules were adopted in 1994 and amended in 2000. They can be found in the Texas Administrative Code at section 111.27. The State Preservation Board enforces these rules regardless of the stated purpose of the individual violating the rules. These rules are in addition to any other generally applicable laws.

Many groups follow the State Preservation Board procedures for scheduling an event and reserving a location on the grounds or inside the building. These groups will receive priority over visitors who have not scheduled an event. Visitors will be asked to relocate to a different area of the building or grounds if necessary to accommodate a scheduled event.

The State Preservation Board is responsible for preserving, restoring, and maintaining the Texas State Capitol for the benefit of all Texans. Ensuring that the building and grounds are safe and accessible for all visitors is a priority. The restrictions that are in place are necessary to maintain this historic building and its grounds for the enjoyment of all visitors.