Archive for the 'Video' Category
Meant to post this back when I first heard about this horrific travesty…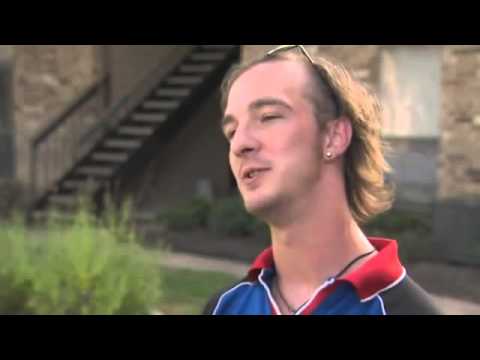 From the Youtube description:
ROUND ROCK, TX — A little girl was confiscated from her loving parents because they smoked marijuana, and given away to a foster mother who put her into a coma and killed her. Alexandria Hill, age 2, succumbed to her injuries after being "thrown to the ground."

"We never hurt our daughter. She was never sick, she was never in the hospital, and she never had any issues until she went into state care," said Joshua Hill, the girl's natural father.

Hill says that his daughter was put in to more than one dangerous foster home.

"She would come to visitation with bruises on her, and mold and mildew in her bag. It got to a point where I actually told CPS that they would have to have me arrested because I wouldn't let her go back," said Hill.

The girl was then moved to a different foster home, under the care of Sherill Small in Rockdale, and Hill says things seemed safe there. However, appearances were deceiving.

On Monday night, Hill got an urgent call to come to the hospital. When he got there , he found his daughter in a coma. She died 2 days later.

This illustrates a widespread injustice perpetrated regularly across the country. Healthy, happy children are stolen from loving families who have never once caused them harm, and put into the care of the state, where they can be forcibly drugged and put into all kinds of questionable situations with strangers. And this is done without a trial, without a conviction, without due process. A simple accusation of "neglect" (a loosely defined term these days) can result in armed agents of the state entering your home to kidnap your child. Hill was 4 months away from getting his daughter returned to him.
CPS confiscates healthy girl from parents who smoked pot, gave her to a murderous foster mother
UFOs? Unidentified Floating Objects? "Angel Hair" anyone?!?!? Video at the link:
Thousands of North Texans are asking, "What are those long, silky strings floating in the air?"  Turns out they're the webs of spiders in their annual migration to better hunting grounds, and surprising a lot of people.

"I thought it was weird; I'd never seen it before," said Myrna Olivas, who first noticed it driving in her car; then later as she dropped her son off at school.  "It just landed on my head and it left again," she said adding, "It's just a big stripe of spider web.  I couldn't recognize it until I got it closer to me."

The natural phenomenon was first noticed early Wednesday morning.

They're called "ballooning" or "floating" webs made by young, migrating spiders.  "There's some that produce a ball like a balloon, and there's some they call tent spiders because they create almost like a triangle," according to Texas A&M Agrilife horticulturist Patrick Dickinson.

They were strung across North Texas in trees or on lamp posts, even on a surveillance camera atop Dallas City Hall.  Car dealers washed them off their prize offerings.

Not everyone thought them merely a weird nuisance, according to Dickinson.  "Some people did not know what it was and were scared to go outside of their homes.  Other people thought when they saw them in the trees like you're seeing here that there was something wrong with their trees."
Read the rest here: 
See also … Spiders leave webs around Dallas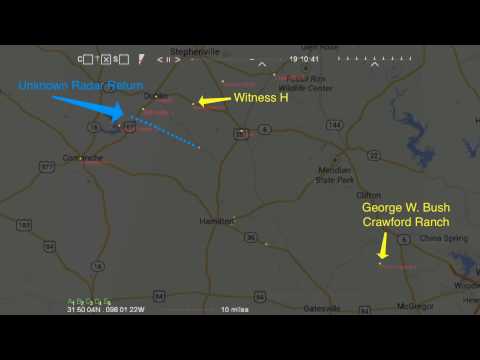 2008 Stephenville Texas UFO Radar Report

Video of radar data during the January 8, 2008, UFO incident in the Stephenville, Texas, area. This video superimposes a map under the radar animation and provides annotations to show witness locations and the unknown tracks on radar.

The radar analysis and information shown is from "Stephenville Lights: A Comprehensive Radar and Witness Report Study" by Glen Schulze and Robert Powell. Please refer to the report for details of the witness reports and analysis:
www.ufocasebook.com/pdf/mufons…

Radar animation provided by Rob Jeffs and RADARplot as seen here:
www.youtube.com/watch?v=FwsbSx…

Law enforcement witness illustrations courtesy of StephenvilleLights.com.

For more information, visit our Stephenville Lights Information Page:
www.SightingsReport.com/Steph…
In the wake of conspiracy community chatter about the possibility journalist Michael Hastings' car computers might have been hijacked causing the fiery crash and his untimely death, we have yet another new example of the power of technology to hijack our various transportation systems.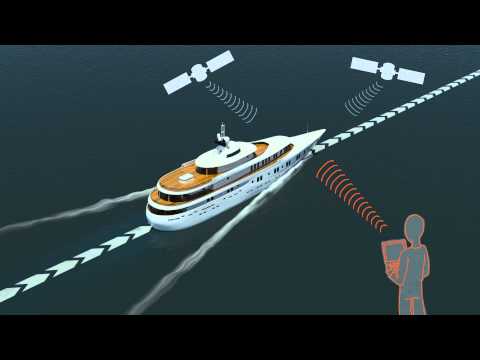 University of Texas at Austin students used a custom-built GPS signal spoofer to send a yacht off course. The $80 million vessel relies entirely on GPS for navigation, and with the owner's permission the students used their device to mimic a GPS signal. The yacht's on-board navigation system detected the signal and used it as a triangulation point; no alarms were triggered, and the crew obeyed their computer and changed course.

GPS spoofing devices are illegal in the US, but can be purchased without issue in other countries. The tactic has also made international news: North Korea was accused of using a similar attack against its southerly neighbor in a massive GPS jamming incident last year. As the Houston Chronicle reports, there are ways to combat these spoofing devices, but "if nothing is done, [GPS receivers are] vulnerable to attack."
Students spoof GPS signals to send yacht off course | The Verge.
Lucid Dreaming and OBE with William Buhlman
Tuesday, July 16, 2013, 6:30-9PM (CDT) Austin, TX / Presented by INACS  (LINK-TO-RSVP)
An exploration of their relationship Live Skype videoconference with William Buhlman, author of Adventures in the Afterlife Tuesday, July 16, 2013, 6:30–9 p.m. at the Austin Center for Spiritual Living Co-hosted by INACS and IONS Austin  – free and open to public; $5 donation appreciated.

Hear William Buhlman, America's leading expert on out-of-body experiences, discuss his extensive research of 16,000 of these extraordinary events – and describe the process that can be used to effectively and safely produce non-physical adventures. 

Questions to be explored in the interview and series include:

What is the relationship between lucid dreaming and out-of-body experience (OBE)?
Do the experiences overlap in any way, and how are they different?
What is happening in the mind and body during a lucid dream versus an OBE?
What do lucid dreaming and out-of-body experience reveal about the nature of consciousness and the nature of reality?
Can most people learn to explore these states? If so, how?
Are there any potential dangers or safety issues in exploring lucid dreams and OBEs? What type of precautions should be taken?
INACS » Blog Archive » Lucid Dreaming & OBE: William Buhlman.
If you are interested in Lucid Dreaming and Out-of-Body-Experiences, you may also find INACS's research efforts into "Remote Dowsing" (aka "Remote Searching" / "Remote Sensing") of interest:
I loves me some Sabbath. I'm probably of a slightly different vint-age than most of Black Sabbath's original fans. I was high-school aged, cleaning out a rental property previously occupied by some lesbian hard-core "punk" chics and they'd left behind a copy of We Sold Our Soul For Rock n Roll - one side (b-side) of the record was completely melted but the other played fine so I started listening and was amazed. Before then I'd had this image of BS as "satanic" like all the fundamentalists had said. But I f***in loved it! Ozzy's always had such a great freakin voice.
While, searching for Fiesta Sniper news I just found this… hat tip to Blabbermouth.
Ozzy Osborne returns to San Antonio — on a Fiesta medal (Video)
by Mayra Moreno / KENS 5 / Bio | Email | Follow: @mayramorenokens
Posted on April 26, 2013 at 11:46 AM / Updated yesterday at 1:16 PM

Related:

Officials: Intoxicated El Paso man pulls an 'Ozzy' at Alamo
'Urine trouble': Alamo curators scramble to clean costly stain

SAN ANTONIO — Ozzy Osborne is back in the Alamo City.

He's not here in person, but on a Fiesta medal.

Artpace, a local non-profit dedicated to the advancement of contemporary art, featured the rocker on its first ever Fiesta medal.

"We sold out in 48 hours online," said Artpace executive director Amanda Cruz.

The medal was designed by artist Jim Mendiola and Ruben Ortiz-Torres, reflecting a project from 2001. It pictures Ozzy as a bat, with an upside down Alamo serving as each wing.

Ozzy has a well-known history in San Antonio — particularly at the Alamo. He was supposedly banned from ever performing in San Antonio after he was arrested in 1982 for urinating on the Alamo. It's a sore subject to some proud Texans, but also a quirky mishap that earned San Antonio another mention in rock and roll history.

"It's all in good fun," Cruz said.

"It would be a fun conversation starter," said Michael Helms, who was shown the medal at the NIOSA celebration on Thursday afternoon.

Not everyone agreed. One Fiesta-goer said, "Hell no, I would not wear it."

Sarah Reveley described Ozzy as "a rock singer who is still a drug addict."
BLABBERMOUTH.NET – OZZY OSBOURNE Featured On San Antonio's Fiesta Medal.
Premiere of 'The Path: Beyond the Physical' (Trailer)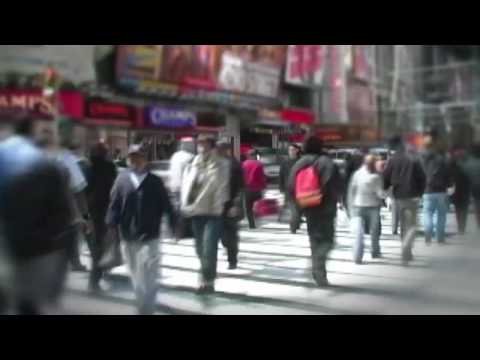 Join producer April Hannah and director Michael Habernig for a screening of their latest film, Beyond the Physical. Part II of The Path Documentary Series, the film investigates topics of out of body phenomena, remote viewing, and multiple dimensions. (Part I, Afterlife (2009), explores the concepts of life after death and encounters with what happens to the soul when it leaves the physical body.) Much of the new film was shot at the The Monroe Institute in Faber, Virginia, and features TMI's former research director and president F. Holmes "Skip" Atwater, its former executive directer Paul Rademacher, leading out-of-body expert William Buhlman, and professional physicist Thomas W. Campbell, author of My Big TOE. A question and answer panel with the filmmakers will follow the screening. For more information about the event, films, and DVDs, please visit the links below.
Screening of The Path: Beyond the Physical
With filmmakers April Hannah & Michael Habernig
Co-hosted by INACS and IONS Austin
Tuesday, April 16, 2013, 6:30 p.m.
Austin Center for Spiritual Living
5555 N Lamar Blvd, Bldg D #115
$5–$10 suggested donation
Please register at Eventbrite or Facebook
Related Links
The Path Documentary Trilogy
The Path: Beyond the Physical (2013)
The Path: Afterlife (2009)
Ken Gerhard and the Houston Batman get some cryptozoological coverage this Halloween Season. Video at the link:
HOUSTON (KTRK) — Big Foot, the Chupacabra and the Loch Ness Monster — they're all creatures of lore that have captivated mankind for centuries. But did you know that Houston has a legend of its own? We go back in time for a closer look at the case of the Houston Batman.

'Houston Batman' remains mystery decades after three Houstonians' 1953 encounter with bat-like creature | abc13.com.
UFO or Lens Flare in Google Street View? You Decide – ABC News. (Video at link)
Andrea Dove contacted ABC News affiliate KLTV in East Texas with an interesting tip. Dove was using Google Maps to get directions to visit her aunt in Jacksonville, Texas, when she spotted a UFO while using the Street View option.
Don't believe it? Try it yourself by simply searching Jacksonville, Texas, and panning upward toward the sky in Street View to spot the reddish UFO near the clouds — although no one in Jacksonville has ever reported seeing one.
If you're still looking for more evidence, try the same trick by searching for the Sky City Casino Hotel on 32 Indian Service Route 30, Acoma Pueblo, N.M. The same object appears in the sky hovering over the street.
What do these two sites have in common? A McDonald's.
Is it really the same UFO or simply a lens flare?
Anomaly TeleVision » Blog Archive » UFO Lens Flare in Google Street View – Jacksonville, Texas.
Mayor dead after apparent donkey attack

HOLLYWOOD PARK, Texas — A South Texas mayor has been found dead after apparently being attacked by a 500-pound donkey on his ranch.

The Atascosa County Sheriff's Office said Wednesday that the death of Hollywood Park Mayor William "Bill" Bohlke appears to be an accident. Bohlke was 65.

Chief Deputy David Soward says Bohlke apparently was attacked Monday morning by a male, aggressive donkey he kept on the ranch.

Investigators say the donkey and several others are still on the property with other livestock.

"He loved his animals. He loved ranching," said Sandra Wilson.

According to the neighbor, Bohlke's wife was concerned when he didn't return to Hollywood Park after checking on his animals.

After dark, Wilson said several neighbors, jumped on all terrain vehicles and went looking for the Air Force veteran.

They found his truck still running hours after he was attacked.

Soward says it's up to the family to decide what to do with the donkey.

Mayor Pro Tem Steve Phillips will serve as acting mayor of Hollywood Park, a town of about 3,000 just north of San Antonio.

A memorial service is scheduled for next Tuesday at Saint Mark the Evangelist Catholic Church with a burial at Fort Sam Houston National Cemetery.

–Joseph Fenity  www.woai.com