Premiere of 'The Path: Beyond the Physical' (Trailer)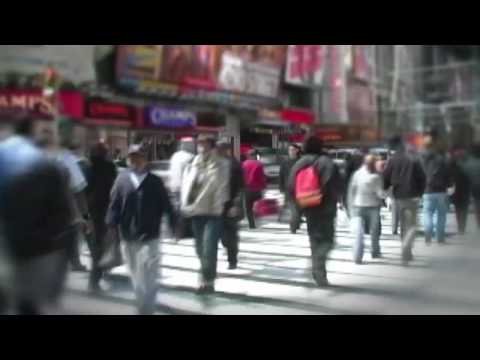 Join producer April Hannah and director Michael Habernig for a screening of their latest film, Beyond the Physical. Part II of The Path Documentary Series, the film investigates topics of out of body phenomena, remote viewing, and multiple dimensions. (Part I, Afterlife (2009), explores the concepts of life after death and encounters with what happens to the soul when it leaves the physical body.) Much of the new film was shot at the The Monroe Institute in Faber, Virginia, and features TMI's former research director and president F. Holmes "Skip" Atwater, its former executive directer Paul Rademacher, leading out-of-body expert William Buhlman, and professional physicist Thomas W. Campbell, author of My Big TOE. A question and answer panel with the filmmakers will follow the screening. For more information about the event, films, and DVDs, please visit the links below.
Screening of The Path: Beyond the Physical
With filmmakers April Hannah & Michael Habernig
Co-hosted by INACS and IONS Austin
Tuesday, April 16, 2013, 6:30 p.m.
Austin Center for Spiritual Living
5555 N Lamar Blvd, Bldg D #115
$5–$10 suggested donation
Please register at Eventbrite or Facebook
Related Links
The Path Documentary Trilogy
The Path: Beyond the Physical (2013)
The Path: Afterlife (2009)
 My good friend Stephen Romano is having a book signing for his latest work. The event is at Book People on South Lamar Blvd, Monday, October 1st at 7pm. Steve is the creator of several amazing works ranging from novels (The Riot Act, Black Light, and others), to TV & Movie Adaptations (Masters of Horror: Incident On And Off A Mountain Road and others), to comic books and digital art (Zombie, Shock Festival, Halloween Returns to Haddonfield, Masters of Horror: Incident On And Off A Mountain Road, and others) , to DVDs (StarCrash Special Edition and Shock Festival), as well as other artistic creations.
STEPHEN ROMANO is an acclaimed multi-media artist, whose unique jack-of-all-trades approach to the genres of horror, crime fiction, sci-fi and exploitation has produced innovative, award-winning work. He is an accomplished author, screenwriter and illustrator. His short stories, novels and comic books have garnered critical acclaim from some of the most respected authors and media sources in the world.He is the co-author of Blacklight, which is currently in pre-production as a feature film, under Oscar nominated producer Michael DeLuca, on which Stephen served as co-screenwriter. Resurrection Express is a new high octane thriller featuring Elroy Coffin. There is no code Coffin can't break, nothing he can't hack, no safe he can't get into. But for the past two years, he's been incarcerated in a maximum-security hellhole after a job gone bad, driven to near-madness by the revelation of his beloved wife's murder. Now a powerful and mysterious visitor who calls herself a "concerned citizen" offers Elroy his freedom if he'll do another job, and sweetens the deal with proof that his wife might still be alive. All Elroy has to do is hack into one of the most complicated and deadliest security grids in the world—clear and simple instructions for the best in the business. Or so he thinks….
You can find out more about Stephen at his website: www.StephenRomanoShockFestival.com
Also, a group of guys using MY NAME as there nom de plume will also be there showing off their new book.
MILES ARCENEAUX is the storytelling alter ego of Texas-based writers Brent Douglass, John T. Davis and James R. Dennis. Miles was born many years ago among a group of old friends vacationing on the Texas Gulf Coast. What began as a literary lark—a daisy-chain novel with chapters written by friends in turn—evolved into a dedicated project spearheaded by these three. In their latest, Thin Slice of Life, Charlie Sweetwater returns to his hometown to visit his brother but arrives to find he is a no-show: The Coast Guard has discovered Johnny's shrimp boat drifting abandoned in the Gulf. Is it "death by misadventure" as the authorities presume, or something more sinister? Meanwhile, Fulton Harbor, where Charlie's family have docked their shrimp boats for generations, has changed–and not for the better. Charlie finds himself falling for his brother's girlfriend, whose zealous desire to see justice served tests his own limits for loyalty and commitment. Unlikely heroes arise from improbable circumstances, and the denizens of the small seaside community find their fortunes and fates ebbing and flowing like the tidal flux of the ocean itself.

MysteryPeople Presents MILES ARCENEAUX & STEPHEN ROMANO at Bookpeople, Austin on Do512.
So check it out!
Book People
603 North Lamar Boulevard  Austin, TX 78703
www.bookpeople.com/event/mysterypeople-presents-miles-arceneaux-stephen-romano
Podcast: Play in new window | Download
Cyberpunk Fortean William Gibson
"I'm Totally a Fortean!" (Audio)
"It's always a pleasure to return to Austin, which in some weird way was definitely the epicenter of my literary career, such as it's been."
On Thursday, September 6th, I had the pleasure of finally seeing William Gibson in-the-flesh. Despite his being sick with a cold (he offered to infect any attendees with it who might've had such a Cronenbergian desire) Gibson read an interesting piece from his new book, Distrust That Particular Flavor, and regaled the audience with his observations on a few subjects including fashion.
It's weird, really weird reading any of this stuff because I never read any of it before. I never read it to an audience. These were written for magazine publication. The weirdest of these, I think, the one that is most mysterious to me is an essay called Dead Man Sings that I wrote in 1998 for ASAP, which is a Forbes magazine giveaway or something. … they got in touch with me and said 'we'd like you to write something' and I said 'what' and they said 'it doesn't matter … [write] what you feel like.' I'd never really gotten that before … so I really took it to heart and I sat down and sort of channeled this thing I'm about to read you and with no idea where it was coming from or really what it was about. I realized, when I was going through all these pieces, this is the one I've gone back to more in my writing and as sometimes happens, I think that this thing which I wrote without understanding – I wrote it in a weird kind of trance – because it didn't matter and it had given me permission to say whatever I wanted to say, which I had never had before in non-fiction. … So this thing just came out, what I'm about to read to you, and its probably the one thing in this book that I discovered more in, over the years, since I wrote it, I suspect in some way its been the program for a lot of the fiction I've written since.

The essay Dead Man Sings (published as "Dead Man Speaks" apparently) that Gibson read for us that evening is certainly evocative of much of what makes Gibson's writings so telling and important.
They grapple with the effects of technology on our culture and our experiencing of memory and history. It reminded me of a video I'd recently seen of him (filmed many years ago inside a moving car) in which he reflects on one of the details he mentioned in the essay, that is the invention of the sound recording and that period of time when there were still humans (backwoods Appalachian Americans in his example) who were being recorded for the first time and the fundamental difference (to his hears) of those recordings to everything since.
We live in, have lived through, a strange time. I know this because when I was a child the flow of forgetting was relatively unimpeded. I know this because the dead were less of a constant presence, then. Because there was once no rewind button. Because the soldiers dying in the Somme were black and white, and did not run as the living run. Because the world's attic was still untidy. Because there were old men in the mountain valleys of my Virginia childhood who remembered a time before recorded music.
After the reading (and towards the end of his face-time with us and before beginning the autographing line) there was an opening for me to ask him a question that had been on my mind for a while… But before I asked the question I wanted to show my sincere feelings for the words he'd written a couple of years ago when he posted the following to his twitter feed:
"Very sad to learn of the death of @mactonnies. Whip-smart young Fortean surrealist dudes are too thin on the ground to begin with."
twitter.com/GreatDismal/status/5096995349
As I began expressing my thanks the look on his face gave me the impression that he hadn't understood what I was saying – perhaps it was just the idea of someone thanking him for a "tweet" (let alone one from three years ago) that struck him as odd. Once I'd shifted my comment to a question he gave a not surprising to me reply which I'm happy to add to the public record:
SMiles Lewis: I'd like to thank you for your 2009 tweet which consisted of kind words on the passing of Mac Tonnies. There's things in your book Pattern Recognition and other books that make me ask this question: Are you now or have you ever been a Fortean?

William Gibson: Oh, I'm totally a Fortean! I've been a Fortean since I was… actually I'd have to find out. I've been a Fortean ever since Ace Books republished Charles Fort's three great weird philosophical books about strange shit that he'd found in old old newspapers. And I continue to be … That's Charles Fort for those of you who don't know him. If you wanna have a really strange experience go find The Book of the Damned by Charles Fort which was published in the 1920s and has two sequels. It's kind of the mother of all X-Files stuff.
[]
My friend Russell Dowden, publisher of WEIRD Magazine for the past ten years, is now the General Manager of Alex Jones' new InfoWars news-magazine published from right here in Austin, Texas.
issuu.com/infowars/docs/infowars
This is an article from the September issue of the all-new Infowars magazine, free hard copies of which will be available throughout Austin. To get a free digital version of the magazine, sign up to Infowars Insider by clicking here.

If you are picking up this publication for the first time and wondering what we are all about, the answer is freedom. We stand behind the Constitution, the Bill of Rights and the concept of 1776 expanding worldwide – the idea of liberty all over the planet.

We are a firewall standing between liberty and the tyranny of a corporatist and monopolist system that is diabolically opposed to freedom and the free market, especially when it comes to media and the unrestricted flow of information.

We oppose wireless NSA wiretapping and the secret arrest of Americans under the NDAA. We oppose endless and criminal proxy wars carried out in our names. We oppose the persecution of people for religious or cultural reasons.

We are not left or right. We are constitutionalists. Because Obama is currently the titular head of the global empire and crime syndicate, a lot of this publication will be about his actions. In the past, we were critical of Bush. We will also examine Romney and others who may replace Obama and his administration.

Infowars.com and Prison Planet.com, our flagship websites, are rated by Alexa.com and similar metrics that gauge web traffic as the top alternative media site in the world. Infowars.com receives about twice the traffic of MSNBC.com.

News via print is dying as a result of a perfect storm. People are abandoning corporate newspapers and print publications and instead are flocking to the web as so-called mainstream newspapers just regurgitate corporate and government talking points. Mainstream news is also dying online – this is why we are able to dominate them with film, videos, and our news websites.

Print is impervious to a government kill switch and any other electronic scheme designed to shut down areas of the web the government wants censored. Digital and networked technology make it easy for corporate control freaks to track down dissidents, delete their words and even kill audio files of their voices, as they have done with my voice on YouTube. Corporations have gone so far as to claim copyright on voices, including that of Optimus Prime, a character from the Transformers franchise. That's right – You Tube is now adhering to third party claims of ownership – many of them erroneous – to people's own voices, and using this as a pretext to delete content – representing a new frontier of censorship via copyright.

Automated software bots are now being used to preemptively censor content with no due process whatsoever.

Kindle recently demonstrated how it is possible to remove content when it invaded privately owned devices without permission or warning and deleted ebooks. As Apple co-founder Steve Wozniak recently warned, the very idea of cloud computing poses a threat to the existence of digital material and the idea of individual ownership. The director of the CIA has admitted that the Internet is a surveillance tool that even gives "smart" appliances the ability to spy on you.

This censorship war amounts to nothing less than electronic book burning, where words and ideas can be digitally erased from the "cloud". The automated bots will now do the work of the firemen in Ray Bradbury's dystopian classic Fahrenheit 451.

Print makes this sort of censorship virtually impossible. It allows you to hold a physical copy in your hand – a physical copy that you can now pick up in your city or order online in bulk at cost price at infowarsshop.com and give to friends and family.

We're going back to the very roots of free speech – the Gutenberg printing press – while also continuing to expand in an increasingly restrictive Internet space, where cybersecurity legislation is little different from what the state is doing to the freedom of expression in Russia. More and more, the web is darkening as our authoritarian government expands its reach.

While we continue to fight for Internet and cyber freedom, it is important to embrace print at a time when everyone is abandoning it. Print media is important because it is not dependent on a device that can be controlled, disabled or turned off by a government kill switch or at the whim of a corporation. All you need are your eyes; print gives the power to the reader.

Over the next year, we will transition from a monthly to a weekly publication. We will also launch a franchising of the publication within the next few months. This will allow others that share a passionate love of liberty to add their local stories to our national and international content. Franchising will also allow you to share ad space. In addition, we will offer a digital copy of the publication which you can receive for FREE. All you have to do is sign up for our newsletter at infowars.com/newsletter.

Ultimately, the success of this new venture is up to you and other liberty lovers eager to see the message of resistance delivered across all media. Hopefully we will serve as an example that will help lead print back from oblivion and make it a truly useful activist tool in the fight against global control freaks determined to dominate all media and to wipe out the message of resistance as they move to consolidate power and dominate the world.

Editor's note: You can get copies of Infowars Magazine in bulk for the low price of just $9.95 for 10 copies. Packed with fantastic articles, this represents a powerful activist tool. Click here to get your copies today!

Print 2.0: Answer to the Internet Kill Switch Alex Jones Infowars: Theres a war on for your mind!.
I've heard for years that there were supposedly nuclear reactors on top of the local fault lines somewhere in Austin. With recent bomb threats against UT-Austin and the fact that we live over an old inactive fault line … one has to wonder about the safety issues.
The Infowars crew investigates a nuclear secret buried in Austin, Texas. A nuclear reactor started in the 60s is hidden beneath the monolith of the LBJ Library on the University of Texas campus, even as the nearby J.J. Pickle Research Center admittedly runs two research reactors. Meanwhile, nuclear waste is said to be dumped and sealed in limestone caves located in what was once the outskirts of Austin, according to an inside source.

http://www.youtube.com/watch?v=JzNf2_kQiLA


The Horn: UT's nuclear reactor safe despite skepticism, says university professor
Free the Slaves, Stop the Wars, End the State
Featuring Cindy Sheehan, Scott Horton and More!
LIVE STREAM FEED – ustream.tv/channel/bravenewbooks
This Friday and Saturday March 30th and 31st, Brave New Books is proud to present – Free the Slaves, Stop the Wars, End the State – a two day liberty conference bringing you the pure form of the philosophy of… liberty, exposing the ills of America's military empire, and offering creative and radical solutions you can take to live a more free and prosperous life.

Friday night from 6:30 to 9 the conference will be taking on the war state with a talk and booksigning from Cindy Sheehan, renowned anti-war activist. Also Friday night we'll hear from Scott Horton of Antiwar Radio and Antiwar.com, Thad Crouch, and Antonio Buehler.

Then on Saturday, starting at 1PM, we'll take a walk on the radical side covering such topics as revolutionary market anarchism, sovereign parenting, alternative education, building parallel institutions, and all things anti-state. Speakers include Jim Davidson, Catherine Bleish Harold Gray, and John Bush.

So join us this Friday night at Brave New Books, 1904 Guadalupe St., from 6:30 to 9PM for Cindy Sheehan, Scott Horton, Thad Crouch, and Antonio Buehler and then join us Saturday from 1 PM to 6PM for Catherine Bleish, Jim Davidson, and others.

Visit BraveNewBookstore.com for more information.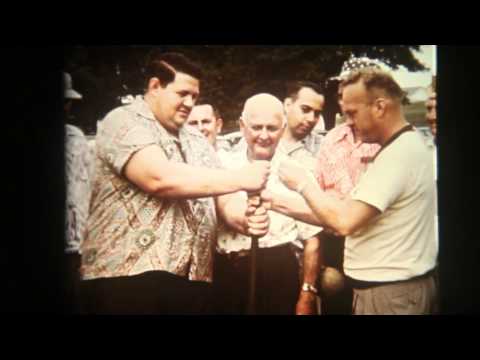 This Thursday, Austinites (and visitors from out of town for SXSW-2012) have an opportunity to hear one of the most famous counter-culture writers from the alternative press discuss his latest book.
From Publishers Weekly:
Ritual America: Secret Brotherhoods and Their Influence on American Society: A Visual Guide

Adam Parfrey and Craig Heimbichner, foreword by Loren Coleman. Feral House (Consortium, dist.), $29.95 paper over board (380p) ISBN 978-1-936239-14-6

There have been hundreds of clandestine clubs in America, but as Coleman notes in the foreword, we "[do] not know much about the hidden landscape in which we live everyday." In unmasking this "widespread covert reality"—a motley group of secret societies from Elks and Masons to the Ku Klux Klan, the Bohemian Club, and the Rosicrucians—Heimbichner, a contributor to Paranoia magazine, and Parfrey (editor of Apocalypse Culture) survey secret passwords, garments, handshakes, songs, and initiations to show how these offbeat orders and brotherhoods have shaped America. The pages are packed with unusual images, many not previously printed, in paper ephemera, postcards, cartoons, sheet music, and art by numerous illustrators, along with kooky costumes and helmets. Controversial figures such as Scientology's L. Ron Hubbard and "Masonic Pope" Albert Pike are profiled. One bizarre section has ads for items (like axes) used in hazings and sadistic initiation pranks. The military is described as "a bastion of Masonic membership," and a dubious connection is drawn between waterboarding and "fraternal traditions." The total effect is that of a tattered, bulging scrapbook of outré oddities on high-quality slick paper with an attractive graphic design. (Mar.)
Reviewed on: 01/16/2012

publishersweekly.com/978-1-936239-14-6
Here are details about the event which is being hosted at the Domy Bookstore in Central East Austin:
Domy Books, Feral House and Process Books
are pleased to present

Adam Parfrey, Jodi Wille,
Isis Aquarian & Electricity Aquarian

A reading, presentation and discussion about secret societies,
cults, Father Yod, The Source Family and YaHoWa13,
The Law of Attraction, sex magic and much more…

Thursday, March 8, 2012
Domy Books – Austin
913 E Cesar Chavez, Austin, TX 78702, FREE

6–7:30pm Jodi Wille, Isis Aquarian & Electricity Aquarian
7:45–9pm Adam Parfrey

Jodi Wille's documentary on The Source Family will premiere on Sunday, March 11
From the Feral House email blast: Prepare yourself, Austin!
Austin, TX, we love you. Yes we do. Filled up the Dobie Theater to its capacity back in '91 or '92, and spoke in a stadium mascot uniform. Chicken Little, specifically, since the lecture was about Apocalypse Culture. Frank Kozik did the poster: a Nazi minister with red Shriner clown nose.

Twenty years later, we're back to speak about Ritual America in a multi-media extravaganza at DOMY Books, just after Process Media puts forward a discussion and slides from Isis Aquarian and Electricity Aquarian of your favorite cult-commune, The Source Family. Also speaking is Jodi Wille, editor of the Process Media book about The Source, and co-director of the amazing documentary about the family, which is credited as being based on the book. It's receiving its world premiere at the SXSW Film Festival. I wouldn't miss it for the world!

Check it out: HERE!

…

Ps. In case you missed it this week, hear Adam speak about Ritual America at length for the first time in this Expanding Mind interview with hosts Erik Davis and Process Media author Maja D'Aoust, HERE.

 
December 30, 2011 – Issue Archives – The Austin Chronicle.
http://www.austinchronicle.com/issues/2011-12-30/
December 30, 2011
Volume 31, Number 18
Print Edition PDF (67MB)
http://www.austinchronicle.com/download … onicle.pdf
Read the E-Edition
http://www.austinchronicle.com/gyrobase/e/?Issue=6713
news
Occupy Austin, 2011
A movement in evolution
BY MICHAEL KING
http://www.austinchronicle.com/news/201 … stin-2011/
Point Austin: Activate This!
One insider's fight to make 'good old liberal Austin the city it thinks it is'
BY AMY SMITH
http://www.austinchronicle.com/news/201 … vate-this/
Quote of the Week
"They are willing to spend whatever they want on law enforcement but then wring their hands over spending money on social services."
– Occupy Austin participant Snehal Shingavi on city costs
http://www.austinchronicle.com/news/201 … -the-week/
City Hall Hustle: The Hustle Bids Farewell …
A bittersweet goodbye to the city politics beat
BY WELLS DUNBAR
http://www.austinchronicle.com/news/201 … -farewell/
Civics 101
Fill your new year with meetings and recycling
http://www.austinchronicle.com/news/201 … ivics-101/
Did City Stifle Free Speech?
Judge to rule soon on city's trespass citations during Occupy protest
BY JORDAN SMITH
http://www.austinchronicle.com/news/201 … ee-speech/
11am, we are meeting at the Capitol for our December 3rd: Be Heard rally. In an unintentional coincidence, a Ron Paul march is also scheduled to rally and march at the same time and location. We are a non-Partisan movement, we do not endorse any candidate, but we welcome anyone to attend our event.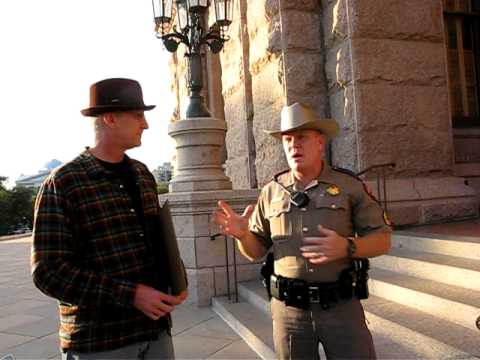 Occupy Austin – Capitol Police Clarify NEW Memo Confirming 24/7 Access to the Capitol Grounds
MEMO Released by DPS on 12/1/11:

Anyone may visit the Capitol at any time to exercise his or her rights guaranteed by the United States Constitution and the Texas Constitution. Visitors may remain in the Capitol building during operating hours. The Capitol grounds are open 24 hours a day.

To balance the needs of all Texans who wish to visit their State Capitol, as well as ensure the safety of visitors, the State Preservation Board adopted rules regulating the conduct of any person who visits the Capitol. These rules were adopted in 1994 and amended in 2000. They can be found in the Texas Administrative Code at section 111.27. The State Preservation Board enforces these rules regardless of the stated purpose of the individual violating the rules. These rules are in addition to any other generally applicable laws.

Many groups follow the State Preservation Board procedures for scheduling an event and reserving a location on the grounds or inside the building. These groups will receive priority over visitors who have not scheduled an event. Visitors will be asked to relocate to a different area of the building or grounds if necessary to accommodate a scheduled event.

The State Preservation Board is responsible for preserving, restoring, and maintaining the Texas State Capitol for the benefit of all Texans. Ensuring that the building and grounds are safe and accessible for all visitors is a priority. The restrictions that are in place are necessary to maintain this historic building and its grounds for the enjoyment of all visitors.
PLANET-K stores are accepting food and money donations for the ongoing #Occupy Movement.
The famous Central-Texas novelty stores / smoke shops are taking money and food donations and passing them along to the "Occupy Austin" encampment and activist group.
Show your support by donating at PLANET-K today!