UFO or Lens Flare in Google Street View? You Decide – ABC News. (Video at link)
Andrea Dove contacted ABC News affiliate KLTV in East Texas with an interesting tip. Dove was using Google Maps to get directions to visit her aunt in Jacksonville, Texas, when she spotted a UFO while using the Street View option.
Don't believe it? Try it yourself by simply searching Jacksonville, Texas, and panning upward toward the sky in Street View to spot the reddish UFO near the clouds — although no one in Jacksonville has ever reported seeing one.
If you're still looking for more evidence, try the same trick by searching for the Sky City Casino Hotel on 32 Indian Service Route 30, Acoma Pueblo, N.M. The same object appears in the sky hovering over the street.
What do these two sites have in common? A McDonald's.
Is it really the same UFO or simply a lens flare?
Anomaly TeleVision » Blog Archive » UFO Lens Flare in Google Street View – Jacksonville, Texas.
Texas Lights


Spring On August 10, 2012, I walked outside to close the garage door and looked up at 11 PM, at a large flashing-pulsating object in the southern sky. I observed planes moving through the sky near the object. The object stayed stationary and was close enough for me to see many brilliant lights flashing from the object. The object was as large as a large passenger plane flying near the object. I notified my neighbors who also saw the object. All of us agreed it was doubtful to be a drone or plane.

The object moved very slowly and I notified the police and an officer came out and also observed the object. He shined his flashlight at the object as well but there was no response. I was able to take some video as the object did not leave the area for nearly two hours. When the object moved south it looked like a large pulsating orb. Thanks to MUFON CMS

 

MILANO — This morning at 05:20 AM, on July 14, 2012, I was riding in the front seat as a passenger coming back from a gig in Brazoria, Texas. We were traveling on State highway 36 going northwest just out of Milano. Steve, the driver, and I saw lights on a tower a mile away.

As we got closer, the lights were suspended over the road on a pentagon shaped object with bright center light. The five other lights were located close to the end of each corner. All the lights were white and pulsated once a second. We could see that the dull black object 20-30 feet across with a surface with seams or vents. It hovered 30 feet over the road as we passed underneath. We saw it fade in the rear view mirror as we drove farther away. NOTE: The above image is a rendering by the witness.

Ken Pfeifer MUFON NJ www.worldufophotos.org
In the William Laxton Incident: Distortion In Images, the Caravaca Files applies the Theory of Distortion to a 1966 sighting that had even the USAF puzzled. William Laxton was driving to his job at Sheppard Air Force base in Texas early one morning when he was stopped by a UFO parked on the road, along with a uniformed "man" in a hat and uniform doing repairs on the craft. With the Theory of Distortion, the Caravaca Files point out that with the witness's airbase experience, the man framed the sighting within in the context of a military aircraft, in other words seeing what his mind chose to show him.
Hat tip to www.Anomalist.com
UFOs Filmed in Dallas From a Plane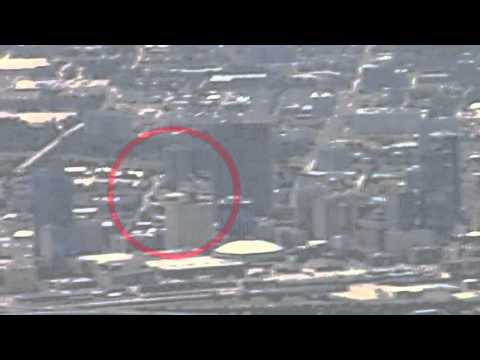 UFOs Filmed in Dallas From a Plane – Analyzed & Enhanced – March 2012
Video Info:
*HD 1080p* – March 21, 2012: Two UFOs filmed from a plane in Dallas/Fort Worth area. Video courtesy of Ann & Jennifer Thomson who just wanted to film the Fort Worth Downtown. Thanks for sharing! The first object passes through the middle of the screen. The second object passes through the bottom right of the screen. After a youtube viewer noticed the second UFO in the bottom right corner I decided to make this second video with the second object slowed down and enhanced.

Special Thanks to crazybreakingnews for sharing this. Ann & Jennifer Thomson sent crazybreakingnews this video after seeing his video of a UFO from a plane in Amsterdam. Thanks again. Original Video link: http://www.youtube.com/watch?v=PMgvSqmULFE
Hat tip www.anomalist.com


There is something about the Wild Weird West that evokes a UFOlogical feel to me. Perhaps its just the similar folktale, friend-of-a-friend nature of some western tall tales.
I've still not seen Cowboys and Aliens. I've wanted to but just haven't gotten around to it yet. I know, I know…
Anyway, here is an excerpt from a blurb in the Books section of Huffington Post (of all places) discussing a recent book (from Roswell Books) doing some chronicling of Wild West UFO History and comparing that to the media's portrayal of the subject in the recent Cowboys and Aliens film:
Just like "Cowboys & Aliens" was not the first western movie ever made, UFO encounters did not begin with the alleged Roswell UFO crash in 1947.

In fact, there were hundreds of reported sightings of UFOs and extraterrestrials between 1840 and 1900, according to Noe Torres, a librarian in South Texas, and John LeMay, a historical archivist in Roswell, N.M.

The two have documented 14 of those sightings in a new book, "The Real Cowboys & Aliens: UFO Encounters of the Old West," which Torres published via his own company, Roswell Books, which specializes in paranormal literature.

The book analyzes UFO reports that took place in America between 1840 and 1900, the period when "Cowboys & Aliens" is set, and contrary to what the characters played by Harrison Ford and Daniel Craig think of the creatures — they call them "demons" — LeMay said the idea that Earth could be visited by people from other planets wasn't an alien concept.

via E.T. Researchers Say 'Cowboys & Aliens' Distorts Truth About Aliens In Wild West.
Meanwhile back in Tejas … we have our own Wild West Tall Tale in the Aurora "incident." I've never really taken the Aurora story seriously. But I do consider the American (and similar European) airship flaps very much a part of ufological history.
The Mufon STAR TEAM lead field investigator I met recently (Fletcher Gray) suggested the body in the story looked alien and child like from burning up and shrinking into the fetal position and that it was likely the body of the pilot/inventor of whatever airship had crashed.
But just like with the other UFO flaps / eras, there seem to be far too many reports for it to be a lone mad scientist flying contraption inventor.
One good book on the Texas flap is The Great Texas Airship Mystery. Another interesting "alternate" take is this awesome art book: THE SECRETS OF DELLSCHAU – The Sonora Aero Club & the Airships of the 1800s, A True Story by Dennis Crenshaw in collaboration with P.G. Navarro.
The FringeWare store in Austin (and its print publication FringeWare Review) fixated on Aurora for a time, with dark fiction writer and former head of the Temple of Set Don Webb and the FringeWare folks cooperating to replace the stolen/missing gravestone for the poor abandoned alien:
More recently, UFO expert Jerry Clark has expounded upon his own investigations into the strange Texas tales of airship encounters. He reminded me about the Beaumont and Deadwood Texas Airship Sightings: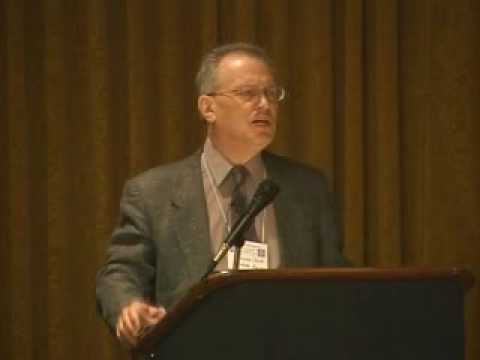 (Go to the 7 minute 25 second mark on the second video.)
"Finally, early in the evening of April 30, in Deadwood, Texas, a farmer named H. C. Lagrone heard his horses bucking as if in stampede. Going outside, he saw a bright white light circling around the fields nearby and illuminating the entire area before descending and landing in one of the fields.

"Walking to the landing spot, Lagrone found a crew of five men, three of whom talked to him while the others collected water in rubber bags. The man informed Lagrone that their ship was ONE OF FIVE that had been flying around the country recently, that theirs was in fact the SAME ONE that had landed in Beaumont a few days before, that all the ships had been constructed in an interior town in Illinois -which borders Iowa -and that they were reluctant to say anything else because they had NOT YET TAKEN OUT ANY PATENTS. By May of that same year, the sightings ended…."
Finally … some interesting articles from the archives dug up at UFO Chronicles:
Diary Describes UFO Seen in 1808
By Courier Freeman
3-28-1978

A STRANGE STORY-REMARKABLE DISCOVERY
By Missouri Democrat
10-19-1865
Roger Marsh continues to stay on top of the UFO-report-pulse of the country and catches this Texas UFO sighting report in Bryan / College Station.
TX, November 4, 2011 - Multiple sightings in one night. MUFON Case 33121.

At about 2:00 AM on Friday morning November 4 2011 I went outside for a cigarette and was looking up at the stars as I always do. The sky was clear and the stars were out. I saw 3 lights in a triangular shape move quickly across the sky from SSE to NNW. The lights were dim and there was no noise. The lights were solid and not blinking, they were white in color and just before it went out of view they switched positions. They could have been 1 craft rotating or 3 different craft switching positions. But the impression I got was that it was one craft with 3 lights.

I watched the skies for a bit longer then went inside to text about it. I then went back outside about 15 minutes later and at about 2:20 am saw about 7-8 dim white lights in a line, each light slightly staggered from the previous one. This object moved as one object, it was likely a cigar shaped craft and it moved from North to South. It appeared to be higher in the sky than the first one I saw.

I am a graduate student at Texas A&M and live in Bryan just over the College Station border.
Texas student reports triangle and cigar UFO crossed sky – National ufo | Examiner.com.
PARIS - I saw a hammer head shaped object with 20 or so lights and one huge oval shaped light in its center fly slowly across the sky on June 15, 2010. I realized I was looking at something unusual and started shouting to the other people. It was humming with a tangy horn sound as it slowly moved off. After ten minutes, it turned on its side vertically and gradually gained altitude until we lost sight of it..

DALLAS - On May 23, 20120, at 2:15 PM, we planned on getting wasted and to have a good time at Club 2009. It was a normal night until I decided to go out to the car with my girl at around 2:15AM, and saw a UFO floating west like a balloon. I said, "Look" to my girl." We got out of the car and we are both sure it wasn't a plane or a balloon especially because of its lights. It got smaller as it went up and was gone!

It was circular and it had circular blue lights under it! It was kind of fat in the middle so it wasn't a perfect circle that simply elevated very fast.

Thanks to Peter Davenport Director www.UFOcenter.com
Hat tip to George Filer, his Filer's Files and of course Peter Davenport.
TX, October 5, 2010 – Port Aransas, Texas has Super Ship, Probe, and USO. MUFON Case # 25735.
4 October – On a fishing trip with my younger brother, we drive to Port Aransas, Texas at 9PM Monday night from San Antonio, Texas. On the drive via Interstate 37 south, I did noticed a blue/white/red light up at about 30 degrees from the highway flying ahead of us at about 20,000 feet. Having just finished a previous UFO investigation the week prior, I took this light as an aircraft flying to Corpus Christi so I ignore it. After taking the Port Aransas car ferry about 12:30AM, 5 October, we park our SUV passed the end of the paved road of East Cotter Ave were it becomes the entrance to Nueces Country Park. We park our SUV tail end right next to southwest side of the waterway pass as marked on figure 1.
5 October – Approximately at 1:30AM we finish setting up camp and go to bed. One hour later I wake up for no apparent reason, I decide to step outside of the SUV to have a smoke. My brother has been sick so any noise or movement did not wake him. The gulf breeze was blowing to the northwest so I moved to the north side of the SUV near the front passenger seat. The sky was partly cloudy with the clouds moving also to the northwest from the southeast at a very slow rate.
2:30AM – At an angle up from the horizon about 60 degrees facing northeast, I see what looked like a fast (grey in color) shadow move just above the clouds over my left shoulders into another cloud. Thinking this was either a large bird or my tired eyes playing tricks, I ignore it.
2:45AM – After finishing my smoke, I make my way around to the passenger side of the SUV and I am now facing southwest parallel with the nose of the SUV. I happen to look up at three very large clouds and see once again this huge grey shadow move from the top of one cloud on my right to the next cloud to the left. I open the SUV's driver door and start to reach for the camera under the seat. As I am reaching for the camera (I am totally blown away on seeing this) a massive Super-ship quickly moves from the middle cloud to the third cloud on the far left, see Figure 1. Wishing this would be just a peaceful fishing trip, I start memorizing eye-witness reporting attention-to-detail facts. I quickly raise my right hand and simulate the shape, color, direction, size, speed and duration of the UFO event. Using my outreach right hand (about 6 inch long at 20 inches away from my eyes) and estimating the lower end of moving clouds to be 20,000 to 25,000, I measure this Super-ship to be 7,500 feet long, 3,750 feet wide, and 1,250 in height. The overall shape (note, it move so fast I did not see the front very well) resembles a between an Archery 3 blade Broad Head Arrow Tip crossed with a Star War's Imperial Battleship (see fig 2). At the very back of the ship looked like two very large dome (think tops of football field like the Metro Dome in Minneapolis). This machine looked extremely old. Along the sides of the ship were two rolls of blocks that resemble the tops of old castle walls. Absolutely an unpractical design for aerodynamics and it was the dullest concrete grey in color. In fact, it looked like it was made of concrete with no smooth surface, no windows, and absolutely no sound. It flew from cloud to cloud as if was trying to hide. In the open between the clouds it would almost fade in with the stars above but as soon as the ship jumped near to the top of next cloud, it would fade back into view, it is possible that the chemical composition of the earth's cloud may have an undesirable effect of the Super-ship's ability to stay invisible (think sun hitting falling rain to make a rainbow). The second direction it moved was about a mile west, 85 degrees up of my location and jumped to the last large cloud at about 75 degrees southwest at a speed I estimate to be 5 times a CRJ-700's 860km/h (535 miles per hour) or 2,600 miles per hour or I would estimate it jumped 45 miles in ¾ of a second.
2:50AM – With the interior light of the USV off and with the driver's door open, I finally find my camera. I turn my body back out to look southeast and I see a white/blue round probe/or a decoy (fig 2) with a little red blinking light on top of it. This UFO drop down from a huge cloud father south from where I saw the Super-ship last. This probe is hovering just below the cloud at about 20,000 feet and about 60 miles from me. It is blinking with an unrecognizable rhythm. Note: the following morning at 7AM I noted 5 to 6 Oil Tankers moored between me and the hovering probe, if a crew member was up between 2 and 3 AM working the oil transfer rig that is about 20 miles out from Port Aransas, they should have seen all of this.
2:55AM – Seeing the probe blinking and changing color from white to blue with a smaller un-rhythm red blinking light on the top of it, I turn on my 1 million candle watt power floodlight and flash three quick flashes to it as this pratice has been advised/tried by the local San Antonio, Texas MUFON members when they are trying to make contact in our local UFO hotspots. As soon as I flashed the last of the three flashes, the probe completely vanished from sight.
2:56AM – Within a minutes, and what I can describe as my first USO (Unidentified Submerged Object) encounter, a tall (maybe 100 feet in height) super bright white double cross (fig 2) USO, rises out of the ocean at about 25 miles due southeast of me in line with the far right oil tanker. This new structure is completely lid up. It stays right on top of the water and I start filming it (see attached film). At the beginning of the film, I try to get a reference by using the stationary oil tankers, and then pan the camera to the right to focus on this USO. Within a few minutes, the USO slowly sank out of sight.
Unknown if any other event happens that night. Unknown why this is would be my fourth night (in two months) seeing and reporting events. But it has to be reported.
Texas witness estimates super ship was 7,500 feet – National ufo | Examiner.com.
TX, January 23, 2011 - black flying object approx 500′ above houses travelling North. MUFON Case # 27503.
At approximately 2305 hours on 01/23/2011, in La Porte, Texas. I was walking my dog when I heard a strange humming sound. When I looked up I saw a black flying object, shaped like a teardrop but with angular wing like protrusions pointing backwards. Three (3) very bright orange lights were facing forward. Two (2) of the lights were on each side of the craft facing forward and one (1)orange light was in the middle or nose area of the craft.
The craft made a sound that was like high current electricity, a loud humming sound. The craft's sound was like no sound that I have ever heard before from a man made flying machine.
When I saw the craft, I was transfixed by the very bright orange lights. At no time was I scared or did I feel threatened in any way.
The craft was traveling North at approximately 500′ above the tops of the houses. The forward velocity seemed to be approximately 60 mph. The craft was traveling in a straight orientation. I saw this flying craft for approximately three (3) minutes. I lost sight of the object after it passed overhead and continued north. I could hear the low humming sound longer than I could see the flying craft.
I have not seen this flying craft since this initial sighting.
'Teardrop' UFO 500 feet over LaPorte, Texas
www.examiner.com/ufo-in-national/teardrop-shaped-ufo-at-500-feet-over-laporte-texas
Texas among top States in number of UFO reports:
MUFON released December statistics January 1, where the total number of reported UFO sightings are listed by state. The UFO Examiner uses these statistics to rate states. The entire country was moved back to the lowest alert level – UFO Alert 5.
California was the leading UFO report state – with 45 cases – and remains in the UFO Alert 3 status with Florida, 32 reports, and Texas, 26 reports.
National UFO Alert Rating: California, Florida, Texas retain Alert 3 status – National ufo | Examiner.com.