Mayor dead after apparent donkey attack

HOLLYWOOD PARK, Texas — A South Texas mayor has been found dead after apparently being attacked by a 500-pound donkey on his ranch.

The Atascosa County Sheriff's Office said Wednesday that the death of Hollywood Park Mayor William "Bill" Bohlke appears to be an accident. Bohlke was 65.

Chief Deputy David Soward says Bohlke apparently was attacked Monday morning by a male, aggressive donkey he kept on the ranch.

Investigators say the donkey and several others are still on the property with other livestock.

"He loved his animals. He loved ranching," said Sandra Wilson.

According to the neighbor, Bohlke's wife was concerned when he didn't return to Hollywood Park after checking on his animals.

After dark, Wilson said several neighbors, jumped on all terrain vehicles and went looking for the Air Force veteran.

They found his truck still running hours after he was attacked.

Soward says it's up to the family to decide what to do with the donkey.

Mayor Pro Tem Steve Phillips will serve as acting mayor of Hollywood Park, a town of about 3,000 just north of San Antonio.

A memorial service is scheduled for next Tuesday at Saint Mark the Evangelist Catholic Church with a burial at Fort Sam Houston National Cemetery.

–Joseph Fenity  www.woai.com
Wow! Weird news right next door in Elgin, Texas. A local rancher discovers all his cattle dying, apparently from cyanide gas given off by hybrid grass! WTF?!?
Meanwhile … KEYE tv has apparently memory-holed their original coverage of the story – the article and video at the link below are now as mysteriously gone as the cattle mysteriously died. They have posted a new article and video and have stated that they will continue to cover this important news.
Of course in the meantime we can count on Austin's own Alex Jones for commentary on this developing story…
Mysterious Mutation: Hybrid Grass Gives Off Cyanide Gas?

Cattle Deaths Still Baffle Scientists (Video)
weareaustin.com
Mysterious Mass Cattle Deaths May Be Caused By Random Grass Mutation (Video)
weareaustin.com [Down the Memory-Hole?]
GM grass linked to Texas cattle deaths
www.cbsnews.com

"Other farmers in the area who use the same modified grass have also found cyanide on their properties, though as yet no other cattle have died."

 
A new "reality" tv show from National Geographic launches this Friday, June 29th and involves some Texas sightings.
Chasing UFOs: Two Hour Premiere

FRIDAY at 9P and 10P


A team of trained investigators sets out to uncover the truth about UFOs. But they're not just looking for more stories on extraterrestrial activity – they want answers. Risking it all, this team of scientists and UFO researchers investigate and dissect some of the most mysterious sightings on the planet to unearth stunning new evidence. The data they collect on these adventures paints an entirely new picture of what we know about these strange lights in the sky.

SOURCE: National Geographic newsletter
UFOs Filmed in Dallas From a Plane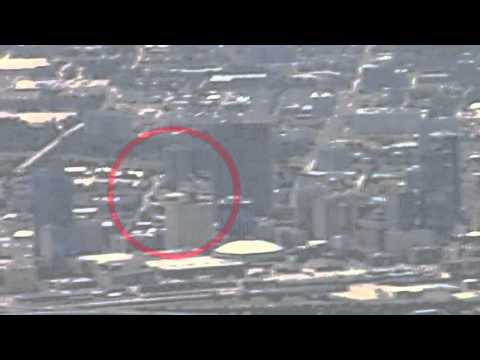 UFOs Filmed in Dallas From a Plane – Analyzed & Enhanced – March 2012
Video Info:
*HD 1080p* – March 21, 2012: Two UFOs filmed from a plane in Dallas/Fort Worth area. Video courtesy of Ann & Jennifer Thomson who just wanted to film the Fort Worth Downtown. Thanks for sharing! The first object passes through the middle of the screen. The second object passes through the bottom right of the screen. After a youtube viewer noticed the second UFO in the bottom right corner I decided to make this second video with the second object slowed down and enhanced.

Special Thanks to crazybreakingnews for sharing this. Ann & Jennifer Thomson sent crazybreakingnews this video after seeing his video of a UFO from a plane in Amsterdam. Thanks again. Original Video link: http://www.youtube.com/watch?v=PMgvSqmULFE
Hat tip www.anomalist.com


Amidst the idiocy of the Penn State riotous, soul-less, rabble's response to their deity's toppling over multiple charges of institutional cover-up of the sports-children-sexual-abuse-industrial-complex, there are thankfully, several rational reactions to this community's crisis including these protesters speaking out.
Paterno Fired, At Least Some Students Get the Protesting Right (VIDEO) Posted by daniellesmith on November 10th, 2011 at 2:59 pm

AP Photo/Gene J. Puskar (right)

There seems to be some confusion. Students rioted at Penn State. And some have picked the wrong side. They protested the firing of legendary coach, Joe Paterno. Not the loss of the innocence of children.

Did I miss something? A respected adult has KNOWLEDGE about young boys being molested and does next-to-nothing to stop it. Now, years later, there are finally consequences. Someone is finally standing up for the victims, who…again, were CHILDREN…. and people are protesting?

Ahhh…. but relief… some students, like these here, DO get it and instead of wanting to yell, "where are your parents??" I find myself wanting to send their parents a note of congratulations — as these are the young adults I hope my children will emulate.

blogs.babble.com/strollerderby/2 … ght-video/
Meanwhile the ripple effects of the events at Penn State continue to echo outward … even to Texas:
Texas Police Inquiring About Former Penn State Coach
By ANNA-MEGAN RALEY, CBS Houston
November 10, 2011 7:23 PM

Penn State students gather at Old Main, at the center of Penn State University's campus, to express solidarity with the alleged rape victims. (credit: Jeff Swensen/Getty Images)

HOUSTON (CBS Houston) – The child sex abuse scandal coming out of Penn State University involves alleged child sex crimes, one of which may have occurred in Texas when the school's football team was in San Antonio for the Alamo Bowl in 1999.

San Antonio police Sgt. Chris Benavides told the Associated Press Thursday that his department is "looking into the possibility that an offense may have happened" while the football team was in town.

Related: Sandusky Grand Jury Report
http://houston.cbslocal.com/2011/11/10/ … ry-report/

Former Penn State coach Jerry Sandusky, who coached at Penn State for more than 30 years, is the accused perpetrator and faces child sex abuse charges in Pennsylvania. A grand jury report says a young boy, who was allegedly molested, was threatened to be sent home if the victim resisted Sandusky's criminal sex acts against him.

Legendary coach Joe Paterno was fired Wednesday for his role in not reporting to police what he knew about Sandusky's alleged crime.

Houston connection: Texans WR Bryant Johnson Discusses His Time At Penn State
http://houston.cbslocal.com/2011/11/10/ … e-scandal/

http://houston.cbslocal.com/2011/11/10/ … ate-coach/

Texas Police Inquiring About Former Penn State Coach « CBS Houston.
Uploaded by 10Garmonbozia01 on Apr 19, 2007

Various statements by reverent W.A.Holmes and M. Belli (Defence councellor for Jack Ruby), regarding the city of Dallas. Including B.J.Hargis regarding the state of America.

Also from the National Indignation Convention Dec. 13th 1961, the mayor of Dallas – E.Cabell with general E.Walker. Some footage covering the asassination attempt at general Walker.

Some from Adlai Stevenson's visit October 24th 1963, where he encounters a not very friendly crowd. Alabama governor G.Wallace announce candidacy to head democratic ticket for presidency, using Dallas.

Police Chief Jesse Curry addresses the people that nothing degrading must happen to the president during his visit, and that the DPD will do anything in their power to prevent this. This in light of the Adlai Stevenson incident.

…

FROM 10Garmonbozia01:

As is said elsewhere; 'Documents which define history should belong to the public, not private interests'.

I also try to refer my sources, but I have not yet been able to find the time to write or locate transcripts of all of the footage so far posted.

It may be mentioned that some has been taken from documentaries produced for TV,and therefore do not project my own personal views, which may, and certainly do differ at times.

The important thing is that as much information as possible,is accessible and available to as many as possible.

Photos/Scans regarding the assassination:
jfk.fotopic.net
FREEPORT, Texas — It's the catch of a lifetime, but it's not clear whether a Texas fisherman landed an 8-foot shark or it landed him.

Twenty-nine-year-old Jason Kresse of Freeport says he and two crew members were dumping fish guts in the Gulf of Mexico about 3:45 a.m. Monday when they heard splashes in the distance and then something hit the side of their 25-foot boat.

A shark in an apparent rush to feed had jumped into the back and was thrashing around. Kresse says the crew couldn't get close to the 375-pound fish to toss it back in the water.

It died several hours later.

The shark is on display at a seafood business in Freeport, about 55 miles south of Houston. Kresse says he plans to have it mounted.
The Anomaly Archives just hosted cryptozoologist Ken Gerhard for a lecture in Austin, Texas and both San Antonio and Austin ABC-News station websites have carried the video and article by reporter Shelton Green: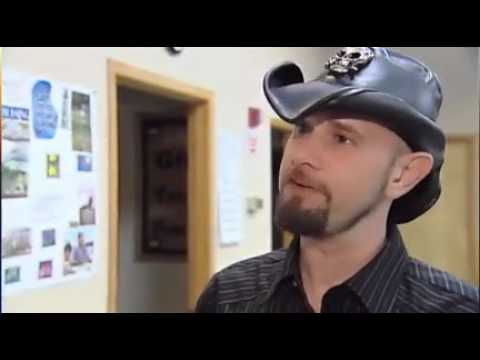 Ken Gerhard is an accomplished cryptozoologist and field researcher for The Centre for Fortean Zoology and The Gulf Coast Bigfoot Research Organization , as well as a fellow of the Pangea Institute . He has investigated reports of monsters and mysterious beasts all over the world including Bigfoot, the Loch Ness Monster, the Chupacabra, winged creatures and even werewolves.

In addition to appearing in three episodes of the History Channel television series Monster Quest , Ken is featured on the special The Real Wolfman (History Channel) and in the series Legend Hunters (Travel Channel/A&E) and also Paranatural (National Geographic), plus numerous, radio and Internet broadcasts. His credits include appearances on Eyewitness News , Coast to Coast Radio and Ireland's Newstalk Radio , as well as being featured in major books, DVDs and in articles by the Associated Press , Tampa Tribune and Amarillo Edge.

Ken is author of the books Big Bird: Modern Sightings of Flying Monsters and Monsters of Texas and has contributed to trade publications including Animals and Men, The Journal of the British Columbia Scientific Cryptozoology Club and Bigfoot Times . He has lectured and exhibited at numerous paranormal conferences across the United States. Born on Friday the 13 th of October, Ken has traveled to twenty-six different countries and has visited forty-three of the states. An avid adventurer, he has camped along the Amazon, explored the Galapagos, hiked the Australian Outback and has visited many ancient and mysterious sites, from Machu Pichu to Stonehenge.
Check out the Anomaly Archives for more Anomalous Events in the near future: www.AnomalyArchives.org
Follow the Anomaly Archives on Twitter, Facebook friend us, and track our events through our Meetup group or Yahoo group.
Articles, Interviews, Links and Media Coverage of Ken Gerhard…
SMiles Lewis on THE WEIRD tv SHOW with Russ Dowden
Tune in to THE WEIRD SHOW's Live VodCast via the San Marcus based SMTX NetTV station at www.SMTX.com this Wednesday night from 9-10pm Central Standard Time. Host Russ Dowden's guest is SMiles Lewis. Stephen Miles Lewis ("Gonzo Alt-Media Proprietor") is the manager of the Elfis-Anomaly Network , PsiOp-Radio co-host, and Founder and President of the non-profit community lending library The Anomaly Archives. He's also served as past leader of a local Austin UFO Experiencer Support Group and the Austin Mufon chapter.
The Anomaly Radio Network will be simulcasting the audio of The Weird Show live Wednesday night. You may tune in to the audio stream by going to www.AnomalyRadio.com at 7pm CST.
Check out the links below to read a past interview of SMiles Lewis in the pages of Weird Magazine and to watch past archives of The Weird Show with Russ and guests like Cheech and Chong, Stanton Friedman, Barry Cooper, and many more (including in-studio musical guests):
Read the Entire Issue Online: issuu.com/weirdmagazine/
UpComing WEIRD SHOW Schedule
Anomaly Radio Founder SMiles Lewis on THE WEIRD SHOW with Russell Dowden Wednesday at 9pm CST | ANOMALY RADIO.