There's been some recent sightings in Utah this year that have gotten the attention of the local ABC news affiliate: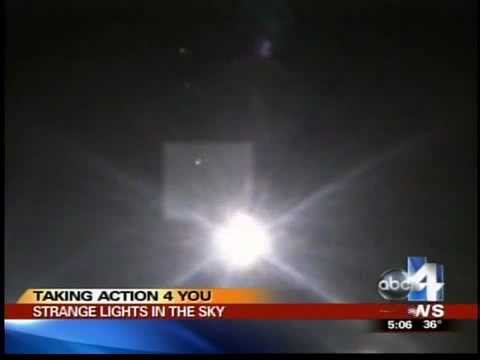 Strange lights appear in the sky above Utah County – ABC 4.com – Utah News January 2011
Reports of strange lights in the night sky have people in Utah County talking about UFO's. Three red lights appeared between 7:15 and 7:30 last night. Witnesses say they hovered in formation and dropped what appeared to be flares.

Lynette Chidester lives in Highland and is one of those puzzled by what she saw. "I don't believe in extra-terrestrials." But she also doesn't believe the lights were from airplanes or helicopters. She says they didn't make a sound, and there were no blinking lights, just a constant red.
But now someone has come forward claiming they are the source of the UFO reports: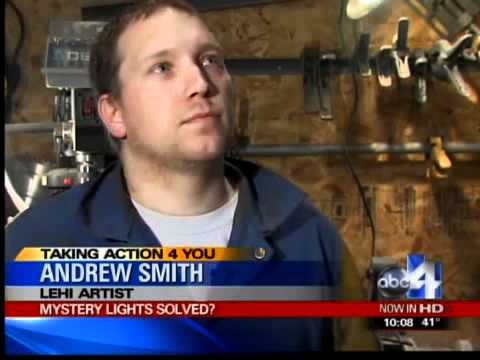 ABC4.com – UFO mystery solved?
A Lehi man is claiming responsibility for a flying saucer, his flying saucer of sorts.
 
"It was just for fun, it wasn't meant to be a hoax, and it just turned into one,"  says artist Andrew Smith.
…

Smith says he experiments with art all the time, from machines, water, to lights and now apparently flares.

The Lehi man won't say exactly how he gets those strange lights up in the sky but he admits he uses helium and flares along with some other sorts of apparatuses.  "Let's just say I use helium and it's not Chinese lanterns up there nor planes with LED lights."

The artist says he was just experimenting and when he saw the news reports, he decided to do it again.
Apparently local artist Andrew Smith is making simple hoaxes using old-fashioned gear such as helium filled plastic bags and possibly some non-military type of flare. He better be careful, he could wind up in a lot of trouble if the balloons get in the flight-path of any aircraft or the dropped flares start a wildfire.
Here is some fairly good quality footage of the lights captured and posted (according to ABC4 News) by the artist himself: